KADUNA 2011: I'M NOT AWARE OF ZONING ARRANGEMENT – YAKOWA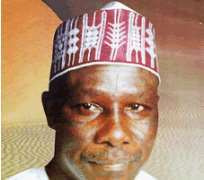 Governor Patrick Ibrahim Yakowa of Kaduna has said he was not aware of any zoning arrangement within the Kaduna Peoples Democratic Party (PDP), even as he advised politicians in the state to respect what he termed 'God's zoning' arrangement.
He made this known yesterday in an interview with a select group of journalists in Kaduna. Yakowa, who was speaking for the first time on the issue since two prominent governorship aspirants on the party's platform, recently asked him to tarry awhile, and wait till 2015, insisting that that was the arrangement within the party, said there was no time anyone sat down and zoned the governorship position to Kaduna Central Senatorial District, as currently being canvassed.
Yakowa hails from the Southern Senatorial District, while the former governor, now Vice President, Namadi Sambo, hails from Kaduna Central Senatorial District. And Senator Ahmed Mohammed Makarfi, immediate past governor of the state, hails from Kaduna North Senatorial District.
Makarfi had handed over to Sambo, who was expected to serve a two term of eight years, which ordinarily should lapse in 2015. But the governor said: 'I am not aware of when anybody sat down and zoned the ticket to the central zone. However, let us not go into the issue of zoning because that is what I just talked about at the national level. God, on his own, did His own zoning at the national level and in Kaduna. So, I want people to please respect the zoning of God.'
Explaining further on how the northern governors reached the decision to support the presidential aspiration of President Goodluck Jonathan, Yakowa said, 'we are in a democracy and even here in this council chamber when we debated the issue, we discovered that every Nigerian has the constitutional right to aspire to be anything from president to councillor. By so doing, everybody is exercising his constitutional rights.
'In the process, you can dialogue with one another. I am sure that democracy allow for that. Even though I don't want to comment on that issue, all that I am saying is that people are exercising their democratic rights and nobody can be gagged.
That is all that I am saying. But for me, I think that for us here, our position is very clear, the vice president of the Federal Republic was until recently, the governor of this state and now, he is the number two citizen and he is together with the president on the same ticket and we are here solidly in support of Jonathan/Sambo ticket. Our stand has been made very clear and I say it as my democratic right.