IN SUPPORT OF GENERAL LAWAN JAFAR ISA CANDIDACY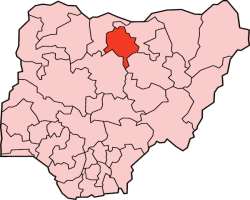 As Nigeria's general elections are past approaching, the majority of electorates are yearning for good peoples to take the leadership position at all level of public offices this time around after the present cluster of selfish politicians parade themselves as peoples representatives failed the masses for almost 12 years. At this point in time, one of the greatest challenge face Nigerians to day is nothing more than lack of good leaders at all level of public office, where most of public officials in this country see a good avenue in public office for self-enrichment not to help oppressed in the society. As the electoral act bill was signed into law this pave the way for all the existed political parties and the hopeful aspirants in different parties to continue with rigorous campaign to convince the electorates in the forthcoming elections to vote them. As the case of Kano many people have already indicated interest to contest forthcoming election in different elective positions. This candidate had already embarked in broad campaign where images of aspirants are seen at all over the places across the state with different political slogan and massages aim at convince the electorates to vote for them. Consequently, Kano people need a leader with good humanitarian intention to uplift the ordinary lives of Kano peoples and also to bring relief for the oppressed masses from the shackle of hardship that have already disgusted many home. Kano is indeed blessed with a very resourceful group of hardworking people with abundant natural resources. What Kano peoples need strong leader who is not only patriotic but also sincerely committed and genuinely determined to move the state to the next level. Thank Allah, Kanawa are bless with such individual who will move the state forward in person of Gen. Lawan Jafar Isa and those who know him very well described him as a simple person who possesses all leadership qualities. After much pressure and appealed on him from well meaning Kano people and other different political parties to contest the upcoming 2011 gubernatorial election on their respective platform. Before heed the called, he embarked in wide consultation with friends and associates before joined Congress for Progressive Change. Right from the time Gen. Lawan Jafar Isa's declared his intention to that effect CPC members and the rest of peoples received the news with sense of relief because majority of Kano people and beyond knew that Brigadier General Lawan Jafar Isa is in the race to offer good governance and improve general well –being of citizenry. While many people belief that Kano needs a tasted and trusted man with genuineness of downtrodden interest in his heart as a governor. Since L.J heed the call of people to serve them, he had enjoys an overwhelming support from across all the strata of members of the party and electorates, Jafaru Isa is loved and respected by all. It is therefore logical and absolutely becomes necessary for the party members to ensure that during the party gubernatorial primary election L.J emerge as CPC flag bearer in the upcoming 2011 gubernatorial election. I believe as many people and the party members share this belief that, the emergence of L.J Isa as the party's flag bearer candidate for the upcoming elections will pave the way for CPC to capture the Kano government House. As 2011 elections preparations have reached advanced stage especially among those politicians and electorate who, in fact, have a stake to hold in the polity, where the electorate making assessment of the candidate of different political parties that vying for different public offices aim to choose the best among the contestant that they have confidence that he would make a great impact on their livelihood. At this stage people are yearning for a positive change so that kanawa are take good observation for the leaders that they are going to vote come 2011 election. Talking about good leader, as the 2011 general election is getting nearer with each passing day, partisan politicians as well as those who have a stake in the polity have been strategizing ways and means with which they can actualize their political ambition. Although it is some months between now and the 2011 elections, the electorate need experience and tasted leader who has knowledge of scio-economic and political of our people and the state in general without power immodest this is the kind of a leader that Kanawa's need to vote. As the state face a lot of challenges Kano need leader that will revitalize the commence activities this would help the numbers of unemployment youth to get jobs. If that is the matter, Lawan Jafar is the one whom the cap fit considering his achievement and experience in governance, this made people to appealed on him to come and serve them because people need to have dedicated and God fearing leader with public interest at heart this will facilitate the fusion of value and ethics into ideological orientation for the society well being. To my utmost belief if General Lawan Jafar Isa by the God Grace becomes the next civilian of governor of the state, his administration would keep faith with the yearnings of the masses. At the same time to roll out the structures to consolidate emerging gains, knowing that man as political animal is often more dissatisfied than satisfied. But based on his sincerity of purpose, he will continue to champion the case of both the grassroots people and the neglected youths. Considering the socioeconomic and political situation of the state indicate that majority of kanawa are ready to throw their weight behind him as General Lawan Jafaru Isa accepted Kanawa clarion call to lead the state through this challenging time because he possess all leadership qualities the people of our dear state are looking for in a leader to take us out of woods. General Lawan Jafar administration will have not give a room for people who are not connected and ready to embark on a unified long-range economic planning of the highest quality for the benefit of the masses and teaming youths. L.J. Isa's decision to run for the governorship has become another challenge for him to prove his leadership style again as he done in Kaduna. As we all knew, a leader is like a driver whose passengers will leave if he fails to take them in the direction which they wish to go therefore leadership should be aimed at determined to achieve a goal or objective of the state policies. Kanawa deserve to have courageous leader with sound knowledge and ideas of what it takes to galvanise society into a modern prosperous state in all ramifications. Kano people need a servant leader who understands the enormity of the problems facing the state and must have compassion for the weakest and vulnerable peoples in state by providing them with social amenities which will relief them the economic hardship. If elected into the office his administration will make the teaming youths and women's self-reliant without going out to rich individuals and public office holders in the society in search to meet daily need while our agitations to partake in the decision making in the polity will come true. His administration would impart new values, perspectives and new horizons in the life of a people and every sane people commended him for resolving to go about this noble duty to improve the lives of Kanawa's by rolling out Programme that would make youth productive in the society. General Jafaru Isa compete for the Kano governor office with a lot of Programme that would move the state forward and enhance the lives of ordinary populations by embarking in massive agricultural revitalization as the state was known in the 60s and late 80. Base on his campaign promises the revitalization of agricultural sector in the state would be his top priority by providing and subsidized fertilizers to farmers on time where massive production of food for local consumption as well as servicing of agro-based industries. Another good aspect of Lawan Jafar Isa administration under the auspices of Congress for Progressive Change will priorities industrial sector and made anything within his power to revive small-scale and medium industry in the state. Economy Sector the policy thrust of a CPC administration shall be on proper and efficient management of state resources to ensure growth and expansion, job creation and employment opportunities. L.J administration will set an example of fiscal and financial responsibility by creation and sustenance of an environment conducive to growth and structural transformation of Kano to an economically viable state. Congress for Progressive Change administration in the state if elected would improve health care while the issue of security will remain top priorities of it administration where the feelings of unsafe environment, loss of human passion and lack of concern for care for one another will be a thing of the past. As the late john Kennedy who said – "If you cannot provide security for many that are poor, you cannot protect the few that are rich" unquote. L.J. administration will function in a way to transform Kano into state rule with equality, justice and concern for the happiness of the masses. An outline of the educational sector in the state, to every concern persons is very fearful and worrisome experience which should be tackled with all the seriousness it deserves. L.J administration will give education the pride of place as the most important vehicle for social transformation and, will reverse the current admittedly deplorable state of educational institutions with poor physical facilities, and revive the crumbling education edifice by undertaking a thorough comprehensive, systematic review of the entire educational sector. We the youth cannot continue to seat on the sidelines of the polity while our collective patrimony is being waste away by clusters politicians acting on our collective behalf despite much of these politicians are not truly people's representative at most of the level of public offices. America's President Obama said, "Yes, we can," and he made it successfully to white House! Yes, Lawan J Isa can do it; for the CPC and for the good people of Kano state and made to African House. As it is today, only the CPC appears capable for such change and with a person of Lawan Jafar Isa caliber at the driver's seat, Kano state may as well be said to be on the right path towards reviving the lost glory of the state as the nerve center of commerce and economic prosperity. Lawal Ja'afar Isa stands out from the throng due to his past outstanding performance made in office as military Administrator of Kaduna state given his wealth of experience and decade of leadership cram will help him to confront the challenges facing our lives where many people thought the time is ripe for L.J to serve his home state as a civilian governor with this kind of support and his wide acceptance across the state is the clear testimonials for his qualification for the number position in the state. In fact, he shares a lot in common with former Head of State, General Muhammadu Buhari, who had the interest of masses especially the down-trodden and the less-privileged. At this stage, Kanawa need a person of proven integrity who can be trusted as state governor with sound knowledge and ideas of what it takes to galvanise Kano into a modern, prosperous state. A governor who will rule by exemplary leadership and shuns temptation for self interest, act in a more selfless manner and will stand in doing what is right, fair, just and intends to promote masses' interest. Brigadier General Lawal Ja'afar Isa is a seasoned administrator with a track record of achievements in multi-disciplinary areas. If elected come 2011 his administration will formulate policies that would aim at promoting public interest and always place the interest subordinate paramount and utilize his authority and wisdom for righteousness for the benefit of all people of Kano come 2011. Gen. Lawan Jafar Isa as a civilian governor has a lot of people orientations Programme that will drive the state center of investor's destination. Kano populace need vigorous leader with sound ideas of what it take's to galvanize kano into modern and prosperous state which was adding that, it is disheartening to see the state once the envy of most of the states of the federation due to its industrial development, commercial activities and human resources has now greatly deteriorated in recent years where most of industries are either closed down or work partially due to inefficient power outrage in the state. Abba Dukawa wrote in from Kano.
Disclaimer:

"The views/contents expressed in this article are the sole responsibility of the author(s) and do not necessarily reflect those of The Nigerian Voice. The Nigerian Voice will not be responsible or liable for any inaccurate or incorrect statements contained in this article."
Articles by thewillnigeria.com