BISHOP'S CABINET PREMIERES IN ABUJA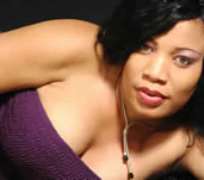 •Monalisa Chinda
After a very successful world premiere in Lagos, which was chaired by the First Lady of the Centre of Excellence, Mrs. Abimbola Fashola, Bishop's Cabinet, is poised for another scintillating outing in Abuja, the nation's capital and seat of power. The Abuja premiere holds on Thursday, December 9, at the upscale Silverbird Cinemas amid glitz and grandeur. Meanwhile, the big budget movie produced by Favour Benson is expected to begin showing at the cinemas nationwide, immediately after the premiere, which is expected to be graced by several Nollywood stars and dignitaries drawn from both the public and private sectors.
Shedding more light on why she chose Abuja, the effervescent producer cum actress, argued that having conquered Lagos with a world premiere earlier in the year, she decided to move to Abuja, to further promote the very contemporary work of art with good message for the society. 'We chose Abuja, because it's the nation's capital and we are also of the view that Silverbird in Abuja will help us to hugely promote the movie when it begins showing immediately after the premiere. After the Abuja outing, we'll be coming back to Lagos and other major cinemas/theatres nationwide to continue with the promotions and showings of Bishop's Cabinet.
Elaborating more on what informed her passion for movie making, the Masters Degree holder in Public Administration, disclosed that the need to contribute meaningfully to the growth of the society lured her in. 'I want to help restore family values, which is seriously lacking in our society today. Again, my membership of some leading women associations also influenced my desire to preach for a societal change using the power of films,' she added.
Commenting on the synopsis of the movie, which was directed by Cyril Jackson, Mrs. Benson said thus: 'The thrust of this film is the moral burden of Bishop Obi, the General overseer of All Saints Church who was unable to enforce piety among his children, traumatized by his son's rape case, his discovering of his daughter's immoral trade was an additional anguish that further compounded his health issue resulting in stroke from which he never recovered.
Bishop Cabinet's plot is laced with vendetta, falsehood, intrigues and confession that makes it a must watch for movie buffs.'??Above all, the textural strength of Bishop's Cabinet lies in its unpredicted ability, and its expose on the shenanigans that is daily witnessed in churches. Leading acts such as: Olu Jacobs, Monalisa Chinda, Ngozi Ezeonu and Alex Usifo Omiagbo, all dazzled in the movie and are expected to grace the Abuja premiere with their intimidating presence. Entertainers like: Mc Abbey, Artquake, Omojesu and several other performing acts are equally expected to thrill guests at the coming event.