IMOKE HAS RETURNED ALREADY, THE ELECTION IS OVER – BARR EDET OKON ASIM, COMMISSIONER FOR INFORMATION AND ORIENTATION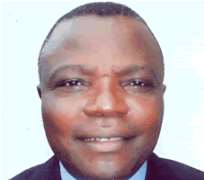 The Imoke government has been in office for over three years, what do you consider its achievements?
Well, it is a government that came with a set target, timeline and some bit of new technology as to the adventure into good governance strategy. As soon as it came into office, it had to sit together with the political appointees and set up carefully articulated plans on policy implementation in the state. It gave statement of mission and vision, and timeline of activities and how to go about getting what is needed.
The first achievement is that there has been a timetable set for the governance of the state. Another aspect of the achievement has been the consciousness of the people towards the government. There has been growing awareness. This time, it is participatory, quite unlike what it used to be.
Everybody is a stakeholder in Imoke's administration. When you tell us what you need within your local government area, the government will look into it and begin to put materials together because that is exactly what the community needs. Also, sectorally, I will say that the journey had been very smooth. In education, we met decayed infrastructure but today it is transformed. We have carefully articulated curricula for the schools system. The teachers are encouraged to teach and even extra incentives are given to teachers who are not privileged to be in urban centres. The healthcare centres have also witnessed a lot of transformations. We have this free healthcare scheme, which the governor came with, giving free treatment for kids and pregnant women.
Of course, we brought a poverty eradication approach with government setting up programmmes and projects to ameliorate the suffering of the masses. So, it has been very encouraging within the work sector and infrastructure. Also, we are doing well in agriculture. We now have Cross River State agenda in agriculture, which is different from what you see in other places. Here, we give micro credit and financial assistance to farmers. We also give soft loans to farmers who want to go into intensive farming. So far, the government has impacted greatly on the people. We've taken the state further than we met it.
What do you consider as the challenges facing the state?
The poor financial state has been a serious issue for us. Governor Liyel Imoke has his vision but it was crippled because of the derivation dislocation we had, we had our oil wells taken away from us. Soon after that, it was like we were nose-diving but he had to sustain the tempo by giving priority to areas of immediate attention. We keep the civil service bureaucracy together, at least pay their salaries as at when due. Also, the state government gives priority to the healthcare sector and ensures that we invite many private partners to collaborate with the state government to implement some very robust programmes like tourism, which is our flagship.
There is also the challenge of manpower, which we are trying to reinvigorate to meet with the challenges of the global economy. Of course, the growing social vices, which are all over, are also there. We are implementing some policies to ensure that we have eradicated cultism in Cross River and open a new agenda for the youths to rather come in as citizens and participate in what government is doing, make suggestions to the government and get involved in the implementation.
Can you compare the Imoke government with Donald Duke's?
I would not like to compare both administrations. What we are doing is to build on what the past administration did. We are rather consolidating on some of the good things he did and are trying to break into new frontiers to ensure the populace of Cross River enjoy the dividends of democracy. Incidentally, the two governments have different pattern of administration.
Duke had his own pattern, while Imoke also has his. Donald started with Urban renewal programme, with much concentration in the urban sector. He did some roads and a bridge in Calabar. He also did investments in some key areas. Now, Imoke is doing combination of the two. While he is also into the urban renewal, opening some roads, constructing drainages and culverts in Calabar, he is also doing rural integration where we now have more emphasis because he believes that government should be taken from the urban to rural areas where people need it most. He has also been able to invite private collaborators, NGOs who are interested in work with the government to achieve its desired objectives.
How are you preparing for the 2011election? Are you convinced that the governor will return?
Governor Imoke has already returned. The election is over in Cross River. The masses are saying the same thing. There is no pocket of opposition. Even the opposition parties are not fronting any candidate to run for the position of governor like in other states where people are declaring intention to run. Since you came around, have you seen any poster of anyone in opposition in terms of governorship?
You may see for other offices like House of Assembly, House of Representatives and Senate but for governorship, the people of Cross River State are united, saying that they want Imoke to return. Even, the opposition will align to return him to office. Maybe after his tenure, we may have candidates coming out to contest. Anyone who is coming out now is just doing that for the sake of it because Imoke will win the election. We are sure, it is the wish of the people.
I am speaking the minds of the people because I have interacted with the cross section of the people in all the local government councils in the state and in all the 197 wards in the state, the message is singular: Give us Imoke to complete his good job. In fact, I do not see any need exercising so much effort campaigning for Imoke to return. He has returned already.
Those in opposition say that they are afraid of coming out now because if they do, the government will move against them, how would you react to that?
No, rather, they are saying that they have acknowledged practically and in principle that Imoke has credentials and a pedigree that nobody can match today in Cross River State. They may be saying that, if you have an election that will hold in the next few months, why don't you begin to interact with the people? You have to run an enlightenment programme, you have to be able to sell the candidate.
You have to get the people to buy into the personality of the candidate and accept him through effective propaganda build up, information dissemination and interactive session with the people. I am not saying that a candidate may not come out but I am saying that even if you bring hundreds of candidates, Imoke will win them with an enormous margin. It is not going to be small difference, it is an overwhelming acceptability that the people of the state have given to the governor. One, remember that he is a very humble personality, unassuming, he does not use siren as a governor, he doesn't show off. He has gotten a pedigree already, he is the son of a former minister. He is not boastful. He is not someone that likes to cut tape for every project he does. He allows the people to commission their projects and use.
So, he is a grassroots-oriented pragmatist.
He is a governor of the people. Even the media in the state can testify that Imoke is known to be on level praying ground. He is dictating the tempo. Anyone who is contesting against Imoke is on a suicide mission.
What do you mean by suicide mission? Is that a threat?
No, it is not a threat. If you are embracing a mirage, if you are embracing a shadow you cannot realize, it is suicidal. It is a metaphor of expression. Nobody is threatening anyone. The opposition would accept that Imoke is a very friendly person. This is a man that has fundamentally abolished cultism in the state. He has also told the people that it is one man, one vote and would not accept any election rigging. I want to testify as a party man, we got an unusual experience in one or two local governments.
I called him and said that ' it's like we've lost a ward,' and he asked me to tell the electoral officer to return whoever that had won the ward, that he would accept it. He wanted others to still have a chance, to show that this is a government with human passion and human tendency. We have up to six councilors from the opposition. It may look very marginal but it is a good start. It shows that if they work hard, they may do better next time. I do not see anybody beating Imoke now because of the franchise of the people.