Letter to President Yar Adua on Benin Artefacts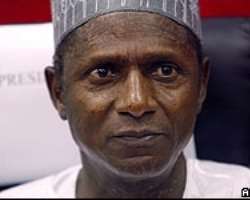 Looted Benin Artefacts of 1897; Benin National Congress (BNC) seeks President Yar Adua's intervention! Being the title of an open letter to President Yar Adua and the Foreign Affairs Minister, Sunday 7th June 2009.
Your Excellency,
It is with a great sense of grief and respect that we wish to formally and most respectfully reinstate our commitment to the cause of the unconditional repatriation of all looted Benin Artefacts currently in the custody of Britain and other Western countries, which were carted away during the historic invasion of Benin Kingdom by the British Government in 1897; and for which we seek your very dispassionate presidential support. The Benin National Congress as you may well know is a foremost pan Edo socio-cultural organization that has been at the forefront of the struggle for the just and unconditional repatriation of all Benin Artefacts which were looted from the palace of the Oba of Benin; 'primitive' museums and the shrines of the people of the Kingdom under the false pretext of colonialism; the struggle for review of all Edo Oil wells that were unjustly appropriated to Ondo and Delta states (during the Babangida regime) as well as our recent campaign for amnesty for the 27 convicted soldiers at Akure, amongst other noble agitations.
History is replete with dialogue and exchange of correspondences that have been made in the direction of this noble repatriation cause well over ten decades ago by the hospitable people of Edo State to the various arms of Government and people of Great Britain to no avail; whereas these objects are currently a great source of tourist revenuers and pride to the people and Government of Britain, the Binis whose ancestors are the organic makers of these priceless works of arts are subjected to the same fate like others in taking a view of them at their various museums of abode across the globe. Mr. President will agree that it is common knowledge that one significant activity that signifies the end of a war- is the faithful and unconditional return of the prisoners of war and all material substances seized or secured by all sides of the conflict; in the case of the inglorious Benin Massacre of 1897, not only was the Oba (Oba Ovonromwen) illegally deposed, our people were subjected to all manners of dehumanization and the brazen looting of their artefacts; and the latter are yet to be returned even one hundred and twelve years after.
The main objective of this letter is seek your formal support even though the relevant ministry or agencies are aware of this agitation and details, abate very uncomplimentary commitment to our cause, we believe that your intervention can stern the rising disenchantment and near-resort to self help by Edo people in Nigeria and the Diaspora over the more than a century old demand. Commonsensically, Mr. President, Foreign policy is about give and take, and if a section of the Nigeria federation (like Edo State) has been robbed by another country, it behoves on (your) Government to establish or determine the fact and circumstances, after which formidable actions are deployed towards the resolution of such agitation. This fair sense of belonging has NOT been felt by our people, and hence we seek your prompt intervention with a view to nipping in the bud, an agitation that has the capability of casting aspersion on the theory of Nigeria's federation, the concept of international justice and diplomacy.
It will be fair and patriotic for the presidency to review its foreign policy relations with Britain within the context of the backlog of oppressive tendencies which have undermined Nigeria's collective aspiration-to be together for peace, progress and justice, as any attempt to down-play these fundamentals' of unity and accord will always have far-reaching negative effects on our national integrity, if not now, certainly later. We wish to reinstate our commitment to the Ninety-day ultimatum previously canvassed to all British High Commissions, (dated 14th April 2009) failing which we will sensitize Edo people and all peoples of good conscience and solidarity to embark on peaceful protests including the collation of signatory for the august-and promising-international court of justice attention to this over a century old nation's inhumanity to a nation. This is no doubt is the height of absurdity of power-play by Britain at the international arena.
We look for to your warmth intervention.
Omowemwen Imadiyi- Vice President, Benin National Congress
Osazee Erhiamatoe- Secretary General- Benin National Congress
Cc; Comrade Adams A. Oshiomhole, Governor of Edo State.
1. Chief Ojo Maduekwe, Minister for Foreign Affairs
2. Minister for Justice and Attorney General of the Federation
3. Minister for Tourism, Culture and National Orientation
4. All Members of the National Assembly
5. Ethnic Nationalities Movement of Nigeria
6. Nigerian Union of Journalists
7. Opinion Leaders and Leaders of thought- Edo State
8. Edos in Diaspora
9. Nigerian Bar Association
10. National Association of Nigerian Students.