SIERRA LEONIAN GIRL TEARS TUFACE, FAZE APART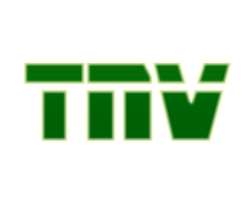 Another subtle rift seems to be currently brewing between ex-Plantashun Boyz, Innocent 'Tuface' Idibia and Chibuzor Orji a.k.a. Faze, over a 20-year old Sierra Leonian girl, P.M.Entertainment can reveal.
Apart from the recent reunion of the Plantashun Boyz, Tuface and Faze have been feuding over Lovette, the Sierra Leonian girl who resides in Gbagada, Lagos.
A member of Faze's management team who craved anonymity, disclosed that both Faze and Lovette, had been entangled in a very cordial relationship until he introduced the foreign lady to his ex-group members, Tuface and Black Face, shortly before the recording of their new album entitled Plan B.
Although both artistes have declined to speak on the issue, P.M.Entertainment learnt that the bubble, however, burst, when Tuface allegedly spoke with Lovette, using his speaker phone when the Plantashun Boyz were camped in an Ikeja-based Hotel for the recording of their album.
This costly mistake by Tuface, who is now expecting his third baby, P.M.Entertainment gathered, degenerated into an argument with Faze, who had accused his ex-group member of betrayal.
Meanwhile, pretty Lovette, who met Faze during one of her constant visits to 21 Road and 24 Road, FESTAC Town, is said to be an ardent fan of Tuface.
"She was even one of the early callers at Tuface's hospital bed when he recently had a close shave with death," our source hinted.
Quite disappointing, however, the battle of love between both artistes seem to be futile as Lovette, who is now aware of their interest to date her, has been telling whoever cares to listen that she only regards them as her friends.
"I have no interest in dating any of them," the lady was quoted to have said.
Apart from Lovette, both Tuface and Faze have been locked in a supremacy contest following their solo careers.
This came to the fore recently when renowned artiste, Akon, disclosed that he preferred working with Tuface rather than Faze, who had been looking forward to signing a deal with the Lonely crooner.
—Olatunji Saliu