WHY NIGERIA IS STAGNATED, BY BISHOP BENENOCH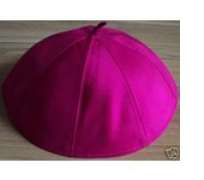 The presiding Bishop of the Communion Church, David Benenoch has said the major reason for the stagnation of the country is the near absence of integrity, commitment and dedication to public and community service. Benenoch stated this in a press release issued ahead of the 21st Communion Convention tagged 'Fast Forward' , scheduled to commence on Monday November 15 to 21 at the International Headquarters of the church situated at 2nd Avenue, Festac Town, Lagos.
According to Benenoch, while Nigerians sought effective leadership, the followership too should exhibit loyalty to their organisations and be dedicated to the common good rather than to selfish, myopic interests.
'After 50 years of nationhood, Nigeria is still in need of nation-builders like  Policemen who will serve with integrity, doctors who will respect their oath, traders who will not sell fake goods and public servants who will help to improve services in their various departments  rather than scheming to undercut their bosses or feather their nests unduly. We need Nigerians who truly care for Nigeria', he stated.
To help encourage the spirit of excellence in service, Benenoch revealed that a special award wouldl be instituted at this year's convention to honour dedicated service and loyalty. 'While the award will start with the church, it will later be extended to worthy individuals in the society who have made sacrifices for the improvement of their profession and community,'
'We will consider public servants like policemen and others who have exhibited exceptional patriotism and dedication to serve others in their callings,' it stated.  The 21st Communion Convention will feature two sessions each day. Delegates and participants would be addressed by other prominent men of God including Apostle Lawrence Achudume, Revd Victor Mark, Apostle Abraham Chibundu and Esther Benenoch.
The Communion Church is an interdenominational ministry with branches in Nigeria, Ghana, Ivory Coast, Gambia, the United Kingdom and the United States of America. It operates with a three-point vision of world mission, prayer and unbroken relationship with God.