HOW I WILL SPEND CHRISTMAS :UCHE JUMBO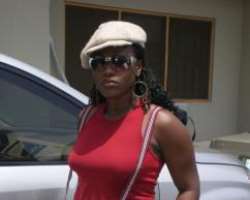 What does Christmas mean to you?
To me, Christmas is a reminder that Someone came to the world for me. It is the celebration of birth of Christ, which means that there is a bigger person watching out for all of us. So, it's a time of celebration.
So what are your plans for Christmas?
I hope to celebrate it with my family and be grateful to God that we are alive. I am a December child, my birthday is three days after Christmas, so, it's always a good month for me. Even when I do not go out after Christmas, I'll surely go out on my birthday.
Where is your destination?
I will be in Lagos with my family.