ONI LEFT N30BN DEBT – FAYEMI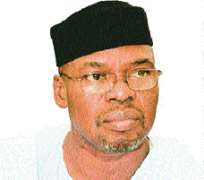 Ekiti State Governor, Dr Kayode Fayemi at the weekend broke his two-week silence on the debt profile of Ekiti State, saying he inherited N30 billion debt from the Segun Oni-led administration
Governor Fayemi who revealed this while addressing a cross-session of journalists in his office during the weekend in Ado Ekiti, said the debt which included the money owed contractors and banks were liabilities which his government had to contend with.
According to him, the immediate past regime took bank facilities, which attracts as much as 22 per cent interest rate because of the high risk involved in dealing with an illegitimate government. He declared that he would not allow the debt overhang to deter him in any way from ensuring the promises he made to Ekiti people are kept, pursued and fulfilled as the expectation of his people are high and the administration cannot afford to fail them.
According to him, the 'the state is indebted to the tune of about N30 billion, being money owed contractors, money owed banks, irrevocable standing orders to institutions at 22 per cent because nobody was ready to lend to them at a favourable rate because of the uncertainty of that tenure. 'We are going to have to cope with that debt burden and at the same time look for longer term support that would enable us deliver the promises we made to our people.'
The Governor who declared further that efforts are already in top gear towards ensuring that his dreams for the people of Ekiti are realized speedily, disclosed that his administration would partner with international developmental agencies such as the World Bank, the United States Department for International Development, (USAID), and African Development Bank among others to gather resources to fund his eight-point agenda.
Aside this, the governor disclosed further that he would also focus on agriculture so that the State could return as the food basket of the western region.
He disclosed that education, health, development of human capital and freedom from poverty must remain inalienable rights of our people but in accomplishing the necessary tasks, we will not privilege ideology over fact; nor dogma over common sense.
Our primary objective will be what works best in the interest of our people.
Fayemi who reiterated his commitment to ensuring effective, responsive and transparent government said he would be modest in appointing commissioners and special advisers to reduce the cost of governance.
According to him, 'We must reduce the cost of governance significantly, we promised free education, free medical care to children aged less than five, pregnant women, the disabled and the aged. We will focus our resources on these, and we have no apologies, that is what we are going to do.'
While he noted that he would not go out for an all out probe of the past administration, 'it would be fool hardy for anyone to think that we'll just forget about the past, without asking questions and demanding answers as to what went wrong, especially why things are in a state of disrepair in the state,' he disclosed.