MINIMUM WAGE: LABOUR, GOVT TALKS DEADLOCKED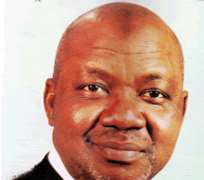 Namadi Sambo
Government yesterday opened a preliminary discussion with labour over the disagreement arising from the new National Minimum Wage (NMW), but the meeting was deadlocked. Saturday Sun however, gathered that in view of the development, a meeting between labour and the Vice President Namadi Sambo-headed technical committee on the implementation of the new wage has been scheduled for Monday, November 8, to trash out issues involved in the disagreement.
The decision to hold a fresh meeting with the vice president's committee came in the wake of a joint statement by the Trade Union Congress (TUC) and the Nigeria Labour Congress (NLC) faulting the position of the National Council of State on the minimum wage issue.
It was learnt the meeting with government, held at the instance of the labour minister, could not reach an agreement and discussions have to be differed to the Monday's meeting with the vice president.
Miffed by the development, the two central labour organizations, TUC and NLC, in a statement signed by their general secretaries, John Kolawole and John Odah, disagreed with the decision of the National Council of State to set up a technical committee, when all needed is to put machineries in motion for implementation.
Labour wondered why it was difficult for the meeting to give express approval to the N18, 000 new wage implementation when a councillor earns over N120,000 monthly.
The statement read: 'It is amazing that in a country where the least paid councillor earns over N120,000 monthly, the council is of the opinion that N18,000 is too much for a worker with his spouse and four children to earn.
'The N18,000 minimum wage is the outcome of the tripartite committee on the national minimum wage established by the Federal Government and inaugurated on July 14, 2009 by the Secretary to the Federal Government. It is worthy to note that the state governments were represented in the negotiating committee and that the average minimum wage suggested by the 13 state governments that submitted memoranda was N22,500.
'It is, therefore, shocking that the N18,000 national minimum wage agreement, which was signed on behalf of the Federal Government by four ministers, including those of labour and finance, representatives of the state governments, labour and private sector employers can be cast aside.'
'The TUC and NLC hold that the part of honour lies in government respecting the spirit and letters of agreements it freely enters and that if the outcome of negotiations are not respected by government, it would be an invitation to anarchy.
'Ordinarily, following the agreement, which also included a draft bill, the procedure would have been for government to send the bill to the National Assembly to pass into law. Surprisingly, government, after six months, is still foot dragging. Given the foregoing and the setting up a 'technical' committee, the inevitable conclusion is that our political leaders in the council are not advised on the plight of the common man and the urgency required in the implementation of a new minimum wage in the
'We also call on all persons of goodwill, including leaders of thought, religious and community leaders to prevail on government to respect the minimum wage agreement and prevent an overheating of the system.'