ONLY MEDIA CAN REDEEM NIGERIA'S BATTERED IMAGE – GOV WAMAKKO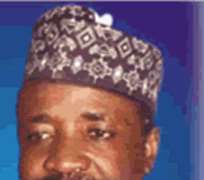 Governor Aliyu Magatakarda Wamakko of Sokoto State recently held a media parley and declared that only journalists could redeem the Nigeria's battered image, of the country. Daily Sun was there. Excerpts.
Among all the projects executed by your administration so far, which one do you consider dear to you?
What I consider most important is my ability to deal with people of the state. The ability to carry everybody along in the execution of all these laudable projects. The ability to be sure that whatever I do is in line with the aspirations and wishes of the people.
Have you changed your position on zoning?
I am the governor of Sokoto State by God's Grace today. I do not want to take side on the issue. I have not bought form for anybody as being speculated, they are false stories. I want to advice the Nigerian media to please help to keep peace in the country.
We are too eager to make comment that can destabilize this country. We are showing the whole world that our country is the worse on this earth by our negative reportage. Why would the Nigerian media always want to be negative about the country? I had an opportunity to attend a course in London in 1991. What I discovered was that, the corruption perpetrated in that country is 10 times bigger than what is happening in Nigeria today.
But, they keep it to themselves. Back in Nigeria, our media always have one negative story on the front page. Please, let us spare Nigeria, let us have respect for our own country, we are not supposed to be ridiculing ourselves in the public. We have no other place to call our country. We need to help this country to progress. Is so sorrowful the way we behave on any national issue or debate. If it comes to crime or other related issues, there are other countries worse than us.
Their media keep it low to the public in order not to tarnish the country's image. In USA, there is a case of a corrupt leader that stole about a billion dollars. In Nigeria, who can steal that huge amount of money or where is he going to get such amount?
Let's start to take steps towards re-branding our image. Let's try to respect one another, let us try to love one another. Let us try to avoid that action that can make this country a divided one. Let us not promote diversity or religious intolerance. We have the obligation to make the country peaceful. If you travel to UK today and an Ibo man meets a Hausa man, they will embrace themselves and call themselves brothers but when we come back to Nigeria we start sectionalism. We need to respect our nation, and Nigeria media have a big role to play.
What is your plan for women in politics in the state?
I have made it clear that I have no candidate. I have not and will not sponsor any candidate in the state, and women inclusive. I have seen women in elective positions all over the federation especially in the National Assembly and they are performing well. I think they have such opportunity in the state politics. We are always trying to behave like the West. We want what is happening in America politics to be the same in Nigeria politics. We have forgotten that our culture and religion placed limitation on us. Anyway, we are going to get there with time.
If I recall well, in the last dispensation, no woman was allowed or given opportunity to be elected. There is going to be a change this time around. At the state level, I promise to appoint more women, as advisers into my administration next time. It is the public that will determine the elective positions. We are moving gradually and very soon a woman would be elected as the nation's President. Let me share this experience with you.
When I was in the USA in 90s, there is this belief that a woman is going to become President in America before any Black man. That is a human prediction, it is God who determines things. By God's Grace, today a Black man is now an America President before a woman. I think it is a matter of time.
Recent flood disaster in the state
Thank God many of the affected communities have agreed to relocate. We have acquired new sites in Goronyo and Gada local government areas. We gave them free of charge, so by the Grace of God they will be relocated. We lost all our major roads in the state. The road initially cut off about nine local government areas but today we have fixed Wamakko Road in order to link some of these areas. We are committed in the efforts to cushion the effects of the disaster on the victims.
The only thing we can do in this situation is to assist in the best way we can. But only God can cushion the victim's sufferings. We are going to ensure that we provide permanent shelter for those who lost their homes. We are committed to comfort them. We are also going to ensure that those dams are well managed. The Federal Government has promised to work on the Goronyo Dam which caused the major flood. We too will work on our own dam at Bogolori. I know it will take sometime to alleviate people's suffering but we will try our best.