THELMA NWOSU STEPS OUT WITH NEW LOVER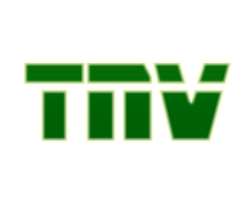 The star actress, Thelma Umuneoma Nwosu is in the news again. This time it's about her new romance with a particular Island big boy named Kelvin who is said to be involved deeply in musical aspect of entertainment in Nigeria.
Thelma, mother of one, according to informed sources, has been having a smooth sailing amorous affair with this Lagos big boy. Impeccable source who caught them off guard explained to www.nollywoodgists.com that there is more to their affair than meet the eyes. In a fact finding mission, www.nollywoodgists.com contacted the easy-going versatile actress and she explained that she doesn't even have a friend by that name.
Hear her "What a malicious story? I have never had a friend by that name in my life even if i had i dont think i am having any amorous affair as you claim it with anybody at the moment. Right now, I am concentrating on my career which is, of course, more important to me and my child. Whatever source that gave you such story should be able to give you a well description of the person they saw in an uncompromising position.
If you want me to talk about what i have been busy with lately, I think I can tell you for free that I have been involved in some movies which are slated to be out in a couple of months. Aside this, there is a big project which I am involved in and I wont disclose it until the deal is finally sealed and signed." She signed off.
For those who dont know, Thelma Nwosu is one of the most sought after Nollywood actresses whose effort has, in no small meansure, has been of inestimable value in Nollywood. She has acted, (playing lead roles) alongside veteran such as Jide Kosoko, RMD, late Ola Rotimi, Liz Benson Desmond Elliot, Segun Arinze, Rita Dominic to mention but just a few. She started off from the University of Port Harcourt she has a Diploma in acting, Bachelour of Arts in Theatre Arts.