As Musician, I Was Equated With A Prostitute -Onyeka Onwenu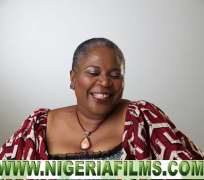 Onyeka Onwenu could best be described as a woman of many parts. She is a broadcaster, actress, musician and lately, a politician. She has really come a long way and this much is seen in this interview with ADUNOLA FASUYI.
How long have you been in the music business professionally?
Next year will make it 30 years. I had my first professional work in 1981. So, I'm three decades in the business so to speak.
That is a long time. How would you describe the journey so far? The challenges and achievements?
Well, the journey has been awesome, God has manifested His hand in my calling. I will just say its been beautiful and I give God the glory. Of course, there were bad times and good times, which every business also experiences but by and large, I thank God. The greatest challenge was at the early stage, way back when being a female musician was almost equated to being a prostitute.
Operating in a male dominated profession then was hell, they see you as a prostitute, they feel they could talk and treat you anyhow. Oh, it was terrible! I always pay tribute to Christy Essien-Igbokwe, she is a great woman.
I met her in the industry and what we experienced then was hell. You can't imagine what we went through and the media was not helping matters. In fact, they were a tool for those out to oppress and devastate us, but we were dogged, resolute and resilient.
Then piracy was not helping matters, so the bad stories written about me were an avenues for publicity for me. I didn't care, but because for my children's sake, I resorted to court to fight the character assassinations coming from the press. And to God's glory, I won all. So, they left me and allowed me be.
We fought the struggle for women emancipation, acceptance and respect in the music industry. I was also part of those who fought for better pay and charges for the Nigerian artistes, especially when playing alongside the foreign ones.
The present artistes are enjoying the fruits of our struggle but I'm happy about that and that is one of my achievements. In my career, my major achievement is that I have been a major influence in the growth of Nigerian music industry. In my life generally, my major achievement is my children and I can give up anything for them! Then the beauty of knowing God.
At what point in life did you discover the talent in you?
I have been singing since I was three years. I think it's more in the blood too because my mum sings and my maternal grandfather was a singer too.
As a child, I was referred to as the family entertainer, because I would sing and dance and excite everybody. In fact, I remember my grandma enjoyed my music and dance steps so much that she usually bribed me with oranges and bananas to entertain her.
So, I have been singing since I was three. And I have passion for it, I enjoy doing it, I have come to realise it's my calling to touch lives positively and I thank God for He has been very good to me.
You have really gone a long way. How many albums have you released so far?
Now I have nine. I take my time on my works because they are inspirational, meant to impact positively and must be thoroughly done because I love perfection. Producing them all was very challenging but all came out beautifully.
Can you tell us more about your musical tour of the country?
Yes, we began a nationwide tour aimed at publicising my latest musical works; Legends, Nigeria @ 50 and Inspiration For Change, all of which were released three months ago. The tour is tagged; Inspiration For Change Tour and is part of the massive publicity strategy I am doing.
It will take me and my crew round the six geo-political zones of the country. The idea of the tour is to tell Nigerians about the need for attitudinal change; Inspiration for Change Tour is to further educate my fans and Nigerians in general on the essence of one man, one vote. It is about change in all facets of our nationhood. It is receiving massive acceptance.
The Run Goodluck Run album you did, you have said you produced it free of charge. Do you expect any money in return?
I did not do the album for money. It was an inspiration from God and let us say my contribution to national development. I produced it free of charge. People have been asking and some insinuating that I was given millions to do the album.
Let me state categorically here that I was not given a dime to produce that album. In fact, it was after I finished it that I gave the president a copy. I am only contributing my quota and in any case, it is not the first time I will be doing a national or government thing for free.
But if you are appreciated tomorrow for the piece and offered a token as appreciation, will you collect it since it's an inspiration from God?
I produced and released it on my own. I didn't make any demand for the production. But if tomorrow, they decide to appreciate my efforts and offer me some token, I will take it. Afterall, that's an appreciation. I won't say no to that, I am a business person.
Is the music business so rewarding that it is all that has sustained your family or do you do other things outside music?
Oh yes, I do. With the menace of piracy everywhere. I am a trader, a builder, that is, I'm into construction, I'm also a politician and I love farming. I have plans of becoming a farmer in the future.
You are contesting for the chairmanship position in Imo State. How far has the campaign gone and do you see yourself winning the race?
Yes, I am contesting for the chairmanship of my local council in Imo State. I am also the chairman, Imo State Council of Arts and Culture. It is a call from my people and I think it was high time we stopped sitting back and criticising one government after another. We should come out, contest and contribute our quotas to national development.
I am passionate about my people, they want me and I am ready to impact positively on their lives, this time around, not just through entertainment, but through physical infrastructural changes and development.
I know what the people need, what they lacked and I am ready to provide and make a change for the better. The people want me but unfortunately the government has been acting funny probably to hound me out of the race, but they are wrong, because I am as dogged as ever. The people deserve better life and together, we will achieve it.
But why do you think they don't want you to get there?
The reason is obvious. They know Onyeka is a no-nonsense lady and when I set my mind on something, through God's grace, I achieve it. They know I cannot be bought over, they know I hate lies and will always let the people know the truth.
They know if I am there, the change that is needed will be achieved, that the people will get accurate information on government spendings and so on.
But I am still on course, the campaign is in top gear and I am hoping to win and give my people a better life. They need information on what business opportunities are out there, how to go about it, capacity building for empowerment, they need good roads for business to thrive and so on.
Can you tell us about your growing up and how it has affected your choices in life?
I am from a Christian family. I am from a family of four and the last of all, but the only one in entertainment and limelight. I lost my dad at a very tender age of five.
We were so close. I think I was his favourite and since he passed on, nobody has been able to fill his place in my heart, except my second son, who seems to be a reincarnation of my dad, because he does things just like dad.
Dad was very charismatic, tender and generous. I was from a comfortable middle class family as dad was into business and politics, while mum was a trader and teacher. My mum is wonderful because after dad passed on, she made sure we had the best education, tried her best to provide all we needed.
We were comfortable but we were disciplined. Our parents gave all that we needed but not all that we wanted and I thank God for that upbringing because if not for that, who knows where one would have been?
Discipline is good for the child, it does not matter if you are rich and can provide everything. Let your children learn well so they can be focused. And that is how I raised my kids too. My mum is 91 years now and she is still bubbling with life. She lives with me.
Does your tight schedule tell on your family ties, do you have time for your sons?
Not at all. My sons are everything to me, so they have my time and my attention always. Though, they school abroad, but we communicate more than somebody here in Nigeria.
Whenever they are on vacation, we are together. We travel together, cook together, watch TV and I try to know them better and they know me. I also have my nephew with me so they are three. Ibrahim, my second son, is just like my father. My first son is gentle and respectful.
They are both tender with women and have great respect for people. You know I look at them and say to myself that their wives would be the luckiest on earth because they have much respect and admiration for women. They are my critics, they give honest critique of my works and I respect them very much but they get disciplined too.
How do you spend your weekends, outside work, how do you relax?
Oh, I spend ample time with my children whenever they are in town. We go on vacation together. Basically, I watch TV, educative channels and programmes like CNN, NTA, world geography and stuff like that. I love cooking, I do my workout daily within my compound, and I love gardening a lot.

Onyeka Onwenu