CHALLENGING ISSUES FOR WORKERS IN A DEPRESSED ECONOMY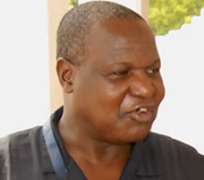 Omar
Indeed this is not the best period for Nigerian workers who are daily been faced with lots of human induced problems ranging from social, political and economic predicaments.
Gone are those days that Nigerian workers at whichever level of the economic stratum can conveniently provide for his immediate family and still have something for the members of his extended family. Those are the days when the workers monthly pay can conveniently take them home but these days, the workers wages can no longer take them to the bus stop. It is grossly insufficient.
It will be an understatement to say that the workers are operating in a depressed economy. The overall effect of the global economic meltdown has further worsened the conditions of the workforce in the country.
It is no longer new that handsome numbers of companies have been forced to close down, some relocated while those in operative are now cutting corners and subjecting workers to in human, exploitative and oppressive conditions of working in the guise for quest to break even.
The Global meltdown has brought in its tail massive job loss as companies have tried to streamline their workforce through right sizing, down sizing, retrenchment, and thereby embarking on mass casualisation through outright contract staff or outsourcing, all bear the same connotation to labour, they are all anti-labour practices, acts that de-humanises and lower the esteem of workers.
Among the factors of production, labour still remains the most important and no matter the state of technology, it requires a man to drive or operate it to maximize its potentials.
However, the importance of education in the life of any human being cannot be undermined as only those who are best informed can make the best decision in any field of human endeavours.
The Labour unions also hold education of its membership as sacrosanct and any union who fails in this bid no doubt has failed in its responsibility to the members (workers) who with their check-off dues have been the one sustaining the unions.
It is in line with reality that the leadership of chemical and Non-Metallic Products Senior Staff Association (CANMPSSA) drew out its members to Akure last week for three days National Management/Industrial Relations Seminar.
The Seminar which was 15th of such annual event, themed 'challenging issues in industrial relations in depressed economy' was packaged to get the workers abreast of the current situation in the sector.
The Seminar had drawn resource personnels from both the academics and the economic world to address the problem of the depressed economy which has made the chemical sector worst hit.
According to the President of CANMPSSA, Comrade Abdul Gafar Mohammed, over 1500 Members of the union had lost their jobs and almost ten companies closed down, this year alone due to the scourge of depressed economy. 'This years Seminar which was the 15th in the annual series, has been especially packaged with the aim to provide participants with necessary modern management techniques, strategies, skill and tools for improving the organization's effectiveness and compositeness in the emerging global market.
'As we are in the 21st century, it is becoming evidently clear that corporate survival is no longer limited to local competitors as local companies now have to contend with array of products from international competitors who have comparative advantage infrastructurally. This is the reason why there is now the rising need for employees and management to identify the nature and source of industrial conflicts and to proffer immediate solutions to them,' he said.
The seminar which was aimed at helping the management and employees to be more conscious of the need to acquire modern management techniques that are capable of proffering meaningful strategies for the resolution of industrial crisis in a way that can give them that competitive edge over others really lived up to the expectation.
Among the roll calls of seasoned presenters were two Human Resource Personnels, Comrade Benson Uwomah, Human Resources Manager, Unique Pharmaceuticals Ltd, Sango Ota in Ogun State and Best Fit Reward System for an Organisation, Barrister Femi Adekunle Industrial Relations/Community Development Manager, Lafarge Cement WAPCO Nig. Plc.
The two in their papers aptly fulfilled the objective of the seminar which include identifying the nature and sources of industrial conflict; evaluating existing legislation on management of industrial crisis; equipping participants with relevant and modern human resource management/motivation techniques for the improved efficient corporate performance, industrial peace and harmony; proffering meaningful strategies for the resolution of industrial crisis; knowing the procedures for managing industrial discontent and developing effective strategies for motivating teaching and counseling to achieve common purpose and objectives.
Comrade Benson Uwomah who had once been a branch chairman and officer, national treasurer of the National Union of Chemical Footwear, Rubber, Leather and Non-Metallic Products Employees (NUCFRLANMPE) had x-rayed in his paper titled 'Gossip Control Facility Suitable for a Workplace' the damaging consequence of gossip in the workplace.
'Gossip can spring up in your company or organization for a variety of reasons. The company should care because, gossip decreases productivity and creation, it distracts people from their work, it creates dividers between those who work together, it compromises customers' service, it can cause pain and resentment to people who are the targets. Gossip consumes much more time at work than one thinks. In some companies gossip is the single largest reducer of productivity.
'Tattletale employees are those who aim for success without any conscience regarding the welfare of other people. They find satisfaction in spreading rumours about those who are becoming more popular and successful in their endeavours and projects. A talletale employees trie, to turn stories into realities to gain control over the work environment and the workers. Supervisors will most often find ways not to deal with tattletales, and one way is by giving them more assignments, but this creates the illusion that they are more important, because they have been given more attention.
He however reasoned that gossip and rumours occur in the workplace largely as a result of lack of clear communication channels up, down, and across the company. Quoting Henry David Thoreau, who stated that 'nature abhors vacuum,' the former labour leader expressed that any vacuum created whatsoever will always be filled. 'If your company has a communication vacuum, it will be filled and unfortunately, it is often filled with negative or incorrect information. So one of the most important and lasting solutions business leaders can apply is to constantly keep the vacuum filled with positive, accurate, and timely information.
He added further, 'communicate regularly and consistently with employees about what is going on in the workplace. Regular communications with employees minimizes the influence the gossiping employee has over others, because everyone is 'in the know'. If employees do not have good information from supervisors and managers about what is going on, they will make it up in the form of speculation and gossip. On your daily to do list, make communicating with employees a priority even if it is only for a few minutes. The added attention and communications will work wonders in stopping the gossip.
Barrister Femi Adekunle from WAPCO who equally presented a paper from the management side on 'Best Fit Reward System for an organization' has tried to elucidate on one of the course objective, which aimed at identifying the nature and sources of industrial conflict. The WAPCO Industrial Relations/Community Development Manager has identified workers welfare and reward as one of the most important issues that always pitched the workers against the management.
He stated that workers who have put in productive hours to enhance the status of their organizations deserve a well commensurate wages and other welfare packages. Likewise in another paper titled 'staff training and development: An imperative for corporate survival and growth, Emmanuel Owoputu explained that staff training and development integrity among Nigerian companies should be viewed as a continuum with different degrees of management, planning, operation training skills at different level.
According to him, 'around the world training of workers/staffs has become a responsibility and the hallmark of a mature and global organization. The organization which vacillates or chooses not to enter the arena of training of staff as responsibility may find that it gradually will sink into customer, staff and public disfavour.'
Of more importance he harped further was the ever demanding need to catch up with the new technology skills, information, new operational methodology that demands training and re-training of staffs and assist managerial decisions to reflect new ideas, productions and maintenance of new machines for higher productivities and greater services-providers as well as high performance standards.
Owoputu also identified in his paper that the tendencies toward industrial liberalization of Nigeria's major economic sectors, suggest an environment where competitive advantage in the staff training development and economic corporate survival and growth in the marketplace will become critical for business survival.
In his candid opinion, training should not come as an after-thought during special period of economic prosperity when returns are high and competitors are dormant but all the time because of advancement, new technology and massive production for wider market and industrial growth with profitability intention.
Other papers presented to keep the participants abreast of the situation in the world of work include harmonizing corporate/employee goals and objectives as a means for enhanced corporate productivity; industrial relations system in Nigeria past, present and future; trade unionism and the democratic/political process in Nigeria; an overview of human resources management in Nigeria; Collective Bargaining as an Essential Ingredient for industrial peace and harmony and Labour Law and Search for Social Justice in Nigeria.