IGBO NOT FOOLISH TO SUPPORT JONATHAN – OBINNA UZOR, PDP CHIEFTAIN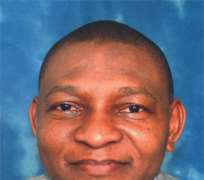 A few days after the National Assembly rejected the proposed amendment to the Electoral Act, which would have ensured that a caucus picks candidates for election, a chieftain of the Peoples Democratic Party (PDP), Dr. Obinna Uzoh, says the development is a sign of good things to come.
He commended the federal lawmakers for rejecting what he called undemocratic practices and expressed hope that PDP executives would take a cue from that and enforce zoning, in accordance with its constitution.
Uzoh, in an interactive session with journalists in Abuja, also commented on the claim by Ohanaeze Ndigbo that President Goodluck Jonathan has the backing of the South East. On the contrary, he said, former military president, General Ibrahim Babangida, is the man the South East wants to occupy Aso Rock in 2011.
Last week, Ohanaeze Ndigbo, in an advertorial, expressed support for President Goodluck Jonathan, while also supporting zoning. As a key politician from the South-East and member of the zone's political intelligentsia, is this the product of a real consensus?
That advertorial is not the position of the South East. If it were, it is not only one person that would have authored and signed it. In the said advertorial it was only Ambassador Ralph Uwechue who signed. We know that Ohanaeze is not a one-man organisation. There is a secretary general and other executives. Have you ever wondered why they did not sign, if that was actually the position of Ohanaeze? I doubt that Ambassador Uwechue actually signed it. If he did, then he must have his private reasons for doing so. I suspect that he may have been under pressure to do (it), if he actually signed the advertorial.
However, I want you to know that the Igbo are too sophisticated to take such a position.  The Ohanaeze, which represents all Igbo, would not commit such political suicide. Ohanaeze, in the true sense of it, had variously expressed the desire to have an Igbo become president in 2015 and they know the man who had made a promise in that regard. Ohanaeze is solidly behind Babangida. They cannot be hoodwinked.  It is not inconceivable that…Uwechue… wants the world to believe that he spoke for Igbo. He only canvassed his own personal positions.
What would you say about the National Assembly's rejection of President Jonathan's proposed amendment to the Electoral Act?
We must commend the National Assembly for taking the bold step to stop what would have been a foundation for practices against democracy. The National Assembly has proved that it is sensitive to the yearnings of Nigerians. Nigerians want credible elections and they want due process to be followed. I commend the lawmakers for throwing out the proposed obnoxious amendments to the Electoral Act. That rejection of the proposed amendment is a sign of what would come in next year's election. I hope that the PDP would also have the same boldness to enforce zoning, in accordance to the party's constitution.
It's no secret that you remain a consistent advocate of a Babangida presidency in 2011. Of all the PDP candidates in contention currently, why are you supporting the former military president?
Correct observation. General Ibrahim Babangida is not a political greenhorn by any parameter of evaluation. He did not lightly signal his intention to contest the 2011 presidential poll. It was a product of deep introspection, a trademark trait of his. With due respect to other contenders, I believe that at this moment of our national history and the rapid changes impacting the international arena,
Nigeria needs a deep personality and thinker to guide its journey. Babangida is the man. There are no sentiments here.  Babangida enjoys wide followership in Nigeria today, despite the efforts of paid propagandists to paint a contrary picture. Because PDP controls an overwhelming majority of governments in Nigeria, including the Federal Government, its fate has fundamental connections with Nigeria's fate. Many are probably not aware of this.
Nigeria must thread very carefully, as it navigates this critical bend in its democratic journey.
Babangida is ready to submit himself to the electoral verdict of Nigerians. This position was clearly reinforced when he declared his presidential interest recently. He has that fundamental right. Nigerians, in effect, must decide who their next president should be and this process must be fair this time. The era of impunity, the era of electoral outcomes without electoral processes is over. That's why some of us are saying that the orchestrated campaign of calumny against Babangida is undemocratic. Efforts have been made across the country to frustrate his campaign and rallies. This is bad for our democracy. We should let the electorate decide.
But Babangida has been there before. What does he want again?
He wants to change the fortunes of Nigeria for the better. He did it before and wants to do it even better this time. His previous scorecard justifies his comeback bid. It is there for all to see. He is a man who has learnt deeply from history and is now ready to provide firm direction to our drifting country.
Talking of scorecard, I can immediately provide some verifiable data on his previous achievements in office. If you can still recall, Babangida's previous administration established NDE, BPE, People's Bank, Community Bank, NERFUND, NALDA and Export Processing Zones. Sadly, these significant innovations, policies and efforts were truncated for the reason of lack of continuity by government after him.
Nobody would forget his effort in the energy sector. In order to have stable power supply, the Babangida administration built Shiroro dam, refurbished Kainji, Jebba and Afam dams and power stations. He also developed Egbin and Sapele. In the oil and gas sector, it took the initiative to sign the first-ever MoUs with the international oil companies to increase Nigeria's reserves. He invited other international players, such as Statoil, to join in exploration and production. He also actualised the Bonny LNG project, which had been on the drawing board since 1962. He built the second Port Harcourt refinery, constructed petroleum storage reserves, expanded pipelines distribution and also laid the foundation of the Eket Oso Condensate Plant in 1991.
The then Babangida administration strengthened the Nigerian educational foundation through the establishment of a Primary Education Fund to ensure prompt payment of salaries to teachers. It also promulgated the Education Tax Decree of 1993, now ETF, aimed at sharing the burden of funding of education with the organised private sector. It oversaw the ASUU/FG agreement of 1992, which stemmed the brain drain from Nigeria and established many specialised universities - agriculture, technology, etc.
Deregulation of higher education, which it initiated, paved the way for private universities. It also established many specialised centres, such as the Mathematical Centre.
Babangida created Akwa Ibom and Delta states in the South-South, among other states in Nigeria.  Of course, I cannot exhaust the host of policy innovations his administration incepted. Look at the contenders' field currently. Who matches these? None. I also believe an IBB presidency would benefit the South-South immensely. Don't forget his late dear wife hailed from that zone. The South-South women and all women should support IBB. No previous or current First Lady has achieved what Maryam Babangida did for rural Nigerians.
The issue of zoning in the Peoples Democratic Party of which you are a member has simply refused to die. Ohanaeze also expressed an ambiguous position on the issue. What's your take?
Clarity in evaluating politically sensitive issues is important. Clarity is lacking in several of the positions being canvassed to kill the zoning principle in PDP. The considerable heat generated over the issue of zoning underlies its seriousness as a party concept. It was not lightly conceived. A lot of thought was invested in its conceptualisation and the larger, peculiar Nigerian picture was taken into account there. This was why it was a written component of the party's constitution. Notwithstanding the political challenges, fears and reservations from some quarters, that principle should be adhered to closely.
A section of the PDP has decided in its wisdom that President Goodluck Jonathan can run for the 2011 presidential poll and simultaneously that other contenders within PDP can also run. This sets the stage for the next phase of political engagements that will shape the future of PDP as the nation's ruling party and possibly determine its viability or otherwise.
Anybody who says that PDP has killed zoning by saying that President Jonathan could contest is wrong. The zoning principle was done after a series of meetings by the NWC, NEC and then it was endorsed at a convention. If the party genuinely wants to jettison zoning as a principle enshrined in its constitution, the same process would be followed; that  means that  the NWC, NEC and finally the National Convention would  have to expunge the clause from the party's constitution. Until this is done, the principle remains and the party's executives, as stated by the PDP constitution, would have to enforce it.
The letter by the national chairman of PDP, Dr. Okwesilieze Nwodo, when he was the national secretary and Chief Tony Anenih, as chairman of the BOT of the PDP underlined zoning. There is no ambiguity about it. PDP's viability, as an important political party, hangs on its zoning principle, as enshrined in its constitution. I don't see our great party making a mistake on this.
At a fundamental level, the Igbo are expected to play a pivotal role in the presidential election in 2011. Against the mixed signals emanating from their ranks, what is the way forward for your folks in the South-East?
The Igbo nation should vote for Babangida. They should rally round him, he has made a specific pledge to ensure that a Nigerian of Igbo extraction clinches the presidency in 2015. We should take into cognizance what he did for us in the past. I recall that in 1991 prominent Igbo traditional rulers feted him with the revered title of Ogugu Ndigbo, in recognition and appreciation of his services to Igboland.
Decades since after the civil war, the South-East still claims marginalisation. Is there really basis for these strident claims?
Of course, there are. This question also leads us to issues related to 2011. That's why I counselled that the South-East should work for their future today. That's why Babangida, as things stand, is our best bet for South East. Since General Yakubu Gowon's 'no victor, no vanquished' mantra after the war, the zone has not been fully integrated. We have five states while other zones have six each.
The implication is that the South East gets the least revenue and federal appointments. Until an Igbo becomes president, that marginalisation would not end. The South East, therefore, has a date with destiny in 2015, when one of our own should be president. For this to come to pass we have to support Babangida, who has pledged to make this happen.