WE'RE BUILDING A MEGA CITY OF POSSIBILITIES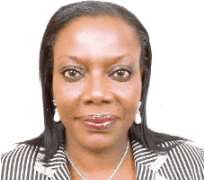 Aleruchi
In a build up to the commencement of construction on such projects as roads bridges and housing units in the new Greater Port Harcourt City of Rivers State, the Authority in charge of developments in the area, the Greater Port Harcourt City Development Authority GPHCDA held a media parley with top media executives to brief the public, local and international on the possibilities and investment opportunities to be harnessed in the area.
In an all encompassing presentation, Administrator of the GPHCDA, Dame Aleruchi Cookey-Gam painted a vivid picture of the master plan and efforts already put in by the Governor Chibuike Amaechi-led Government in Rivers State to set the tune of developments aimed at building Port Harcourt into a world class mega city.
Below are excerpts of the interactive session between the media executives and the GPHCDA Administrator in Port Harcourt during the week.
How much would the infrastructure for the new Greater Port Harcourt city cost?
For phase 1A, it's about N170 billion. For this part, funding is not our major challenge. Our challenge is to link the new city and the old city. For instance, our water reticulation will serve the new city and part of the old city; our sewage treatment plant is going to tear about 20 kilometers from the old city. The cost is much so we had to scale down, limit ourselves to phase 1A to fast track what we are trying to do. As we go along, we will seek funding. But as for phase 1, the government is ready to fund that.
Is transportation an integral part of the process? We recently heard about the light monorail development of the State government, is it linked to the Greater Port Harcourt City development?
The monorail is done in the old city and its running from the township area through Ikwerre road from Azikiwe road to Trans-Amadi and the Phase 1 of 19.5 kilometres has started but that's for the old city. In the new city, we have planned roads, a surface rail system to link the new city with the old city. But it's not in our immediate plans because we do not have the residents that will run that now, but the area for the rail is reserved.
For now, we are dealing with the green field areas and we need the population to be able to make it worth the while. As you are aware, rail transport system all over the world is a very expensive exercise and is never meant for government to do alone, so the last thing we want to do now is to start on that when we haven't provided the houses that people will live in. If you go to investment forums outside the country, Nigeria is seen as the next investment frontier. How is the Government and the GPHCDA positioning themselves to take advantage of this fact?
The mere fact of what we are doing is the positioning. None of those investors is going to come to you if you don't have structured planning. When we started in 2008/2009, that was the peak of the economic crisis that we suffered, for one who is faint hearted, you would have just said to yourself, the world economic climate doesn't favour this kind of a thing, so why do we go into it. And like I say to people, if you take that kind of strategy, by the time things pick and people are looking for where to invest, that is when you will start laying your bed.
The stock market failed, there's a lot of money out there and people are looking for where to invest. So, we see ourselves harnessing funds both locally and internationally. There is a lot of money in the Nigerian market, but a lot of our people live abroad, they are looking for how to get a decent house, decent accommodation here, but they don't understand how to swim through the quagmire. This is the kind of structure they would understand and its time now for us to market ourselves.
What are the incentives for investors?
For us, as you all know, this thing called the federation and the apron string we all tie about ourselves slows down some states. But we've been speaking with NIPC to see ways and means to ensure that we work together because at the end of the day, if we are able to get the kind of progress that we require, it will be to the benefit of the country. For us in Rivers State, we expect that our first pioneer people get some kind of concessions, I mean, if I see someone who is ready to invest big, I don't think I'll be worrying myself about how much he is going to pay me for the land; If you're going to fast track what we are doing.
How would you solve the issue of electricity? Will the State government's development like that of Primary Schools be replicated in the Greater Port Harcourt City?
I believe that Rivers State Government is the foremost government that has invested a lot in electricity. We are the only state government that has a transmission network. Transmission is on the exclusive list. No other State government has a distribution line. We built it with billions of Naira, but it is owned by the Central Government. Rivers State Government is the foremost in terms of generation.
In terms of distribution, I don't think any other State government has invested more in sub-stations. Currently, we are doing more, transformers have been distributed. The president was here some months ago to commission an additional 100 mega watts of power in Trans-Amadi completed this year. Where I live in Port Harcourt, I currently enjoy about 18-20 hours of electricity supply a day.
One issue that is rarely addressed is the issue of sustainability. What is the probability that after Governor Amaechi's tenure these developments will not cease? Another is security for investors. And the new sports facility being built is meant to be used for the National Sports festival in February. Do you think it would be completed by then, and how much is the cost?
Let me start with the last. The Sports centre: I'm not in a position to know the project cost, it's not under my direct supervision in terms of financial, you'll have to meet the commissioner of Sports for that. As to whether it's possible to deliver, I'm told they are on course. I have no reason to doubt them. The only thing that bothers me is the stadium. But some other facilities, like the Tennis court, basketball, all kinds of facilities, I have no doubt about those ones. It's the main bowl of the stadium that bothers me. As at a week ago, they said they had finished all the piling and they are moving on to the roof level.
So let's take their word for it. But most of the materials like the seats have been imported and are being cleared from the ports. They have had their difficulties, part of it from not complying to regulations. When they started they put some structures like their live camp right on our road. We had to stop them. We said even though you are government, you have to comply with the rules. So they ran to the governor, they called me and I said yes, they must take it off  because they have put it where we said they shouldn't and the governor told them to go take it off. That road is the road that will lead into the sports city; so we must have that area to build a road which we are starting in November.
Security of investments: yes, it bothers one, and that is why the government felt there is a need to look at public private partnership relationships and provide a regulatory framework for that.
Sustainability: I think that as we continue in our efforts of planning development, we see that the general public, a lot of people begin to appreciate such efforts. But so long as Nigerians decided not to stand up for what is right, then we would never move forward because there will never be an Amaechi for about 20 years neither will there be an Amaechi for more than eight years. But I think it is the responsibility of the people to begin to appreciate that you must have a say on how you want things being run.
River State as an example, after all Donald Duke did for Tinapa, could Liyel Imoke have ever come to power and suddenly decide that they don't want it? I don't think so.
What are those mechanisms you have put in place so that some unscrupulous people don't corner the best lands as experienced in Abuja? What security facilities will you put in place in the GPHC?
The newly commissioned RIVGIS Land ICT System will go a long way to help in that aspect of defining the land areas. We are planning to expand Trans-Amadi into a six-lane road and during the commissioning, we were shown the road and what they have done is to overlay defined areas of each plot that they gave people and they now overlaid the current development; so immediately you look at it, you can see all the structures that are outside what you were given. And the governor said, our work is half complete because we were worrying about compensation we are going to pay people. But if a man has gone outside what you gave him to build whatever he built, he did that at his own risk.
In terms of security, we are going to use CCTV in the new city area. Rivers State Government has invested a lot in terms of security for the general city of Port Harcourt for us to enjoy the peace and security that we enjoy right now compared to where we were few years ago. And for the new city, we are going to make sure that we go beyond just relying on what the government is doing now to ensure security.