US Slam Nigeria Over Insecurity…. Issues Travel Warning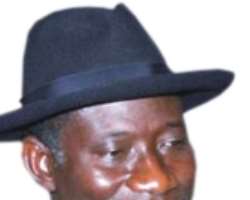 The United States of America has condemned the state of insecurity in Nigeria describing most of the states of the federation as unstable and prone to violent crimes.  
  This was contained in a Travel Warning dated October 19, 2010 released by the US Department of State. 
  It warns US citizens of the risk of travelling to Nigeria stating that violent crimes committed by individuals and gangs as well as by persons wearing police and military uniforms, remains a problem throughout the country.  
 
  It listed the Niger Delta states of Akwa Ibom, Bayelsa, Delta, Rivers and Edo; the South-eastern states of Abia and Imo; and the North-eastern states of Bauchi and Borno as the most unsafe travel destinations in the country because of the risks of kidnapping, robbery and other armed attacks in these areas. It therefore warned US citizens to avoid all but essential travel to these areas.  
 
  A soft copy of the document which was made available to huhuonline.com partly reads, 'Since January 2009, over 111 foreign nationals have been kidnapped in Nigeria, including 21 in 2010. Six foreign nationals were killed in connection with these abductions; two US citizens were killed in separate abduction attempts in PortHarcourt in April, 2010. Local authorities and expatriate businesses operating in Nigeria believe that the number of kidnapping incident throughout Nigeria is under-reported.'  
 
  The Travel Warning further observed that recent developments in Nigeria leave much to be desired in the nation's internal security system saying that, 'Since March, 2010, five improvised explosive devices (IEDs) have been detonated in the Niger Delta region with one to three reported casualties. In September, 2010, over 150 members of the Boko Haram extremist sect escaped from prison in Bauchi and Borno states, some of whom are believed to be participating in the attack of Nigerian government security personnel and facilities. On October 1, two car bombs detonated near the Eagle Square in downtown Abuja killing at least10.'  
 
  The document argues that while all major militant leaders have accepted the amnesty offer and the amnesty remains in effect, the potential for violence and the risk of kidnapping remains high in the area especially with violent incidents involving ex-militants still occurring.  
 
  The US Department of State also questioned the competence of the Nigerian law enforcement authorities which it said responds to distress calls 'slowly or not at all, and provides little or no investigative support to victims.'  
 
  It further noted that US citizens, Nigerians and other nationals have experienced harassment and shakedowns at checkpoints and during encounters with Nigerian law enforcement officials.