JOURNALIST RELEASES MUSICAL ALBUM (BOLD STEP)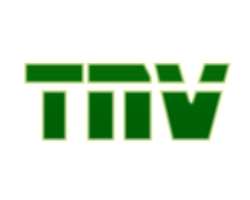 Journalist turned musician, Michael 'Dele Alonge is set to dazzle all and sundry in the entertainment industry as he releases a chart-buster 6-tracker album entitled Bold Step in the market in a few weeks time.
The multi-talented songster, Michael Alonge, first-ever Nigeria Journalist to release an album, with support from his Mike Mighty Band has proved beyond reasonable doubts that he's an embodiment of talents.
How did you come into music? We inquired, In September, 1994 the revelation was given to me as at that time I wasn't in any inch close to music, I was just trying to try my skill in playing keyboard. So, when it was now revealed to me that I would become a successful musician, I laughed over it and took it as a child's play but what I took as a mere child's play is now forming my bedrock. All glory to God in heaven." He enthused.
The Ilesha-Osun State born prolific writer also informed that he was actually into music before becoming a writer. In a few weeks time, the society will agog for his album launch which promises to be a bang, though, Michael in a chat explains "I will have to do a small launch in my church on the 4th of November before any other place. The reason, if you may ask me, is that, God is my beginning and the end. 50% of whatever accrues from my album launch is going into my church pulse. It's a covenant I made and it must be fulfilled." He said.
When asked what brand of music he plays, he was quick to respond "For someone who has been involved in music for over a decade, I think it will be wrong to classify my music. A good musician must be able to sing anything to glorify God. I won't call myself a gospel artist rather I would say I am a musician who sings contemporary music. But note that, all my songs are meant to correct societal ills." Mike Mighty band Leader rounded off.
The six hit tracks album, Jesu Loba, He's Lord, Igba Ironu De, What Can I Give? Dance! Dance!! Dance!!! and Use Condom. It's a must buy for every home.