EXPECT MERGERS AND ACQUISITIONS IN INSURANCE INDUSTRY – OJINNAKA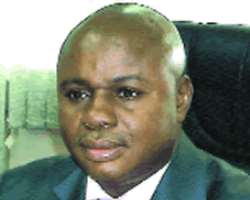 Ojinnaka
Mr Nicholas Jerry Ojinnaka, executive chairman of Resort Insurance Brokers, has predicted that in the years to come, there would be fewer underwriting companies, because there would be mergers of insurance companies.
Ojinnaka told Daily Sun in an exclusive interview at Marina, Lagos, that insurance operators are deepening their hold in oil and gas and maritime services, due to importation, cabotage regime, and the local content policy of the government. He foresaw jump in the premium income of the insurance industry in the near future… and the need for staff training in high technology risks management to checkmate the rise of incidents of fraud.
Ojinnaka spoke to Daily Sun recently on the insurance industry.
Excerpts:
Insurance in the past 50 years
Each time, it is always asked what has insurance achieved? When there is a problem in the house, nobody is exonerated. Insurance is not an island. It is operating with the compliment of all other industries in the economy. What is affecting other sectors of the economy is affecting insurance practice.
For instance, generally in the Nigerian economy, there is lack of capacity utilization and manpower problem. There is the issue of capital. There is corporate governance complicity. There is war between professionalism and capitalism. All these would not allowed insurance to arrive at the expected destination.
However, that is not to say there has not been improvement. The bottom line has improved. Human resource has improved. Insurance industry outlook is now better, and future growth can be estimated. Unlike before, the industry regulation has improved, and management style has improved. There has been market visibility. The contribution to GDP has also improved.
We expect that growing from this improved foundation, we will consolidate and grow higher in the 50 years. In the years, which I hope to witness, there will be better underwriting; better claimants' awareness, there will be increased consciousness, and people's need for insurance would rise.
There would be sophisticated risks because of the growth in technology. There will be perfection of fraud mechanism. There will be enormous claims in a high level, because of climate changes.
Insurance companies are deepening their hold in oil and gas and maritime services due to importation, Cabotage regime, and the local content policy of the government. I foresee jump in premium income of insurance industry.
There will be need for high-level staff training on high tech risks management to checkmate the rise of incidents of fraudulences. I foresee a more carefully regulated insurance sector. There will be more mergers and acquisition in insurance industry leading to fewer underwriters.
Should we be celebrating Nigeria at 50?
I want to start with an adage, if you think education is expensive, you should try illiteracy. Anybody who says that Nigeria was not worth to celebrate 50 years, should go and unite Yugoslavia. Think of Israel, Pakistan, and Iran, Panama led by Noriega. Coming to Africa, look at Somalia, Eritrea, Sudan and Somalia and South Africa.
A look at South Africa and compares Nigeria with South Africa, it will show there are more crimes in South Africa than in Nigeria. without going into economic indices, though I am not an economist, but I know poverty is more in South Africa, putting Nigeria in the same parameter with South Africa, considering the number of years we have ruled ourselves with South Africa, in spite of our own civil war in Nigeria, we have not done badly.
People are asking if we have reason to celebrate? Today, Nigeria can speak in one voice. The ills that have transpired in Nigeria were capable of breaking her but yet we remain together. If it is because of economic crisis, that should make us not to celebrate, is it not worldwide phenomenon? If it is currency, the dollar or Pound Sterling have been fluctuating.
Today, Obama is doing everything to convince the American electorate on why democrats should have majority come November election. In Britain, it has not been easy for the coalition government. There have been a lot of cuts in British government spending. Around the world immigration laws have tightened from Australia to United States of America and in Australia. There has been revolution against foreigners, with an Indian student who worked at part time been stabbed to death.
This is not only in Australia; it is visible in United Kingdom (UK), and Canada. No difference in these countries. Today, also social welfare in UK has been restricted. I am not saying these to give good mark to Federal Government, but I am telling Nigerians that there is hope, that upon this hope and faith, that the citizenry can continue to strive. Why I still say there was need to celebrate is only the living that celebrates. Nigeria State has not failed.
The world is in a kind of circle. There are times when things will flourish. There are times when there are security and insecurity. In the Bible, there is time for everything. If you take it as a life circle, you will survive.
Who ever thought the telecom sector would be liberalized? We cannot superimpose government failures to national failures. For example, if the president will listen, we will advise him that he should take one or two projects, but it is becoming too late.
Why can't he write his name in gold by giving Nigeria electricity, and this would make his reign popular among the people. If government stop paying lip services to vital infrastructure like power and creating opportunity for financial armed robbers or conduit pipes like the NIPP. We should also distinguish between regime failures and state failures. I was amazed when I looked at the Millennium Development Goals (MDGs) objectives. What I observed was that the purpose is to alleviate poverty, improve education and healthcare.
I believe to achieve the objective MDGs, there should be sensitization, so that the people can cue into the objectives. Knowing the purpose the organization wants to achieve, we should not hand over important international issues to people who don't know the objectives or who don't believe in it?