ASSUS IS ILLEGAL – SHEHU, YUGUDA'S AIDE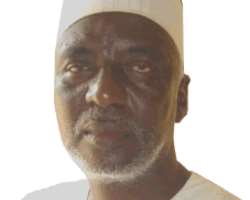 Comrade Abdullahi Shehu is the Senior Special Assistant on Labour Matters to Governor Isa Yuguda of Bauchi State. In this interview with Daily Sun, he speaks on the embarked by secondary school teachers in the state under the aegis of Academic Staff Union of Secondary Schools (ASSUS), led by ComradeAbdullahi Tanko Ningi.
Among other demands by ASUSU,  is the consideration of the approval  of 30 per cent Professional Teaching Allowances as inducement from its current paltry five per cent,  provision of accommodation and  implementationof economic rent for teachers living in Government Quarters, andelongation of Education Officers cadre from  15-17, ASUSS representation in Teachers Service Commission (TSS).
It is also demanding stoppage of the National Housing Funds (NHF) deductions from teachers' salaries and a refund of all monies deducted, stoppage of check-off dues deduction and elongation of terminal point of NCE holders from Grade level 13 among others.
But Shehu describes ASSUS as an illegal union and that the government cannot negotiate with it, adding that government could decide to discipline teachers on the basis that they did not come to work as it was only a legal union that could call for a strike.
Excerpts:
What is government's reaction to the strike by ASSUS?
There are 29 registered unions in the country and ASSUS' name does not appear on the list. So, it is not under Nigeria Labour Congress (NLC) and is not recognized, so it cannot speak on behalf of teachers.
Why did you say so?
In part B of the Trade Unions (Amendment Decree 1999) schedule it talks about the jurisdiction, the areas covered by the unions whether you are NUJ, RATTAWU, and so on. Interestingly on number 26, the NUT is there. This is the jurisdiction of NUT, teachers' employed in educational institutions of all types but excluding university, polytechnics, colleges of education and other tertiary institutions.
So any person that is teaching in Nigeria is a member of the NUT with the exception of those in the university, colleges of education, tertiary institutions and of course secondary school is not a tertiary institution and because of that the only union that these people can belong is NUT.
Can you elaborate more on this?
What the laws they say in 2005 is what the Trade Union people called voluntarism, that is that every worker, every employee has right to opt out of the union. But if you opt out, you have nowhere to go as an individual. The 2005 Trade Union amendment gives even the junior staff
opportunity to leave if he wants to leave but the other thing is that if he leaves he has nowhere to go because under that Cap 427, it is said that where a trade union already exist that covers the type of people with their scheme of service, with their condition of service, another union will not be created.
But with this explanation they should stop what they are doing. They went to the House of Assembly that their rights are being denied. We went to the Head of Service and the same House of Assembly directed us to the Committee on education three months ago. We explained to them and they told them that the only way we can talk to them is when they have a certificate of registration. If they say they have registered, let them show you the registration certificate and ask any trade union worth its salt to say whether it is genuine or not.
Go to the Federal Ministry of Eduducation and ask whether the association is legal or not. I am surprised they have still not done that. As far as the State government is concerned, it is the problem of leadership in the NUT. The secondary school teachers find it hard to become leaders and of course by qualifications they are higher than those in the primary school but the NUT does its elections on the basis of branches and if a local government is a branch, how many secondary schools do you have in a local government, few but the primary schools are many and when it comes to election, the primary school person will become an officer.
But I have told them that look, there is a way you can sit down and agree on this thing because in 1985 I was NLC Chairman and that was the first time a secondary school teacher in Bauchi State became an NUT Chairman. Myself and other educationists, like the emir of Duguri, M. Y Baba, and the secretary of NUT then were graduates, so the combined efforts of all of us made them to see reason and allowed a secondary school teacher to become the Chairman. He did two terms and subsequently there was another secondary school person. Along the line they lost the opportunity, it slipped and that is why now there is problem, otherwise they have no reason to cause this problem and it is just leadership because there is money.
Now there is money tied down that is not given to NUT and is not given to them.
But ASSUS said they got an injunction restraining the state government… (Cuts in)
They went to High Court and got an order but even at that it is because not many lawyers understand labour laws otherwise it is nothing as far as I am concerned.
What it says there is that the judge spoke verbatim Chapter 4, of the constitution which deals with the fundamental human rights, was what the court used to say they have right to join any association of their choice or any political party of their choice. But the good thing is that the Constitution gives a limit. When it says that you have all those rights there is no right that is unlimited.
It says every person shall be entitled to assemble freely and associate with others and in particular he may form or belong to any political party, trade union or any other association for the protection of his interest. But there is a second paragraph in that section that says that the provision of the constitution is not unlimited particularly in respect to political parties and trade unions. What it says is that you can say you have formed your political party but the law does not know you until INEC register you. For the same trade union, if you say you are a trade union, you are not one until you follow all these rules and you get the certificate from the registrar of trade unions. So people should read
through the lines. The court order did not say they are a trade union.
So that is why government has stopped talking to them, But the strike is paralyzing activities in secondary schools in the state will government just ignore the teachers?
Go to schools that have boarding facilities in the state, you will see students.
There is always problem with schools that are within the city and are not boarding. The truancy is higher. ASSUS must follow the law. They must go back to their schools and anytime they have registered, they can talk. What we are saying is that we have done our best and the teachers should reciprocate.
The salary in the entire North -East region, there is no State that is paying more than Bauchi State. And it is not salary that government will pay. It has other sectors, so you can't pack all your salaries and give to teachers. We will build road, provide water and other things. So there are other contending issues.
But ASSUS complained about dilapidated accommodation in the schools, how can they
work and live in a poorly built quarters?
Government is in the process and it can't happen
overnight. The only source of money is the revenue allocation and even if you take that whole money, it is not possible that you will take care of even four local government secondary schools and leave others.
So it is a gradual process. As he is repairing the schools and equipping them, he is also repairing the teachers' houses.
Are there any measures that the government intends to take if the teachers refuse to go back to work?
We are hoping that with all these appeals that we are making, they should understand first, that they are members of an illegal body. So if it is illegal and you have gone to university, you should know which course to take. And the course to take is go with your own condition of service otherwise government can decide to discipline you on the basis that you did not come to work and it is only a union that can call for a strike.