ABUJA BLASTS CASE LUDICROUS – OKAH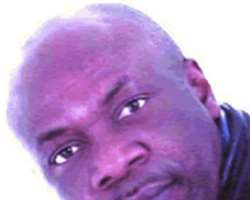 Former Movement for the Emancipation of the Niger Delta (MEND) leader, Henry Okah, accused of masterminding Abuja's deadly Independence Day blasts has said he is the victim of a conspiracy and described the case against him as 'ludicrous.'
Okah was arrested at his home in Johannesburg on October 2, the day after the blasts killed 12 people. South African police said Okah played a leading role in the attacks, acting under the pseudonym Jomo Gbomo, the name signed to MEND's statement, claiming responsibility for the bombings, and to another statement released Friday saying a fresh attack was imminent.
'That's ludicrous,' Okah, 45, told AFP by telephone from a Johannesburg prison yesterday. 'If I was leading militant activities I wouldn't be here in South Africa, I should be there on the ground with them,' he said. 'You can't lead operations by phone. It's impossible. I would have been there with them. But of course, I'm not doing that. I'm more like a political leader of our struggle. I'm a voice that the people listen to. The real fighters in the Niger Delta listen to my voice.'
Okah said he sympathises with those fighting to change the distribution of oil revenue in the Delta, the restive heart of Nigeria's oil industry. But he denied involvement in the blasts, saying his arrest on 'terrorism' charges was part of a political plot by President Goodluck Jonathan, a native of the Delta, to discredit his opponents ahead of elections next year.
'It is about these elections and the Nigerian government's belief that I'm working on the side of the opposition,' he said.
He claims the government planned to place the blame on the president's political rivals from the country's predominantly Muslim north. 'The president doesn't want it to seem that his government is being fought against by people from his place,' he said.
MEND on Friday said Okah was a victim of 'witch-hunting' by the Nigerian government, and threatened to carry out a fresh attack that would prove he was not involved.