Unknown Assailants Murder Medical Doctor In Jos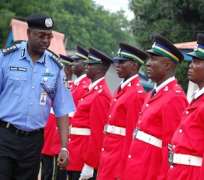 JOS, Oct 14, (THEWILL) - A medical doctor, Dr. Osaretin Osagie, has been killed in Jos, Plateau State. He died after he was severely assaulted by some unidentified assailants, who forcefully gained entrance into his residence on Wednesday night.
Dr. Osagie, an orthopedic consultant was until his murder, the son of Professor Eghosa Osagie, who was the head of the Political Science Department at the University of Jos.
The men were said to have scaled the fence of the property and made for the place where the power generating set was installed when late Dr. Osaretin's wife saw them and raised an alarm.
THEWILL gathered that the doctor heard her screaming and rushed outside to her aid when he was confronted by about five men who held him and started beating him and banging his head on the wall which left him with multiple cracks to the skull and excessive bleeding from the mouth, nose and ears. Dr. Osaretin Osagie was however pronounced dead this morning (Thursday) at about 7.am.
His vehicle which was taken from the house by the assailants was later found this morning parked along on of Jos roads.
Meanwhile, doctors in the Jos University Teaching Hospital, JUTH have threatened to down tools if the assailants are not apprehended and brought to justice.