Actors are understandably snobbish, says Aminu Momo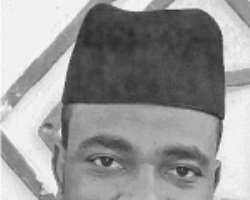 Aminu Momo's name rings a bell in the Hausa movie industry, popularized by Kannywood. He started his acting career about 15years ago, making his debut in "Ayi dai mugani". Rated as one of the best in the industry, he has won a number of awards, including the 2009 pro-Hollywood award of the best actor in Hausa films.
Excerpts:
What attracted you to acting?
Interest and destiny made me go into acting as a career. I love reading novels and watching films. When some Hausa film directors and producers started to turn Hausa novels into home video, I expressed my interest in the project. I wanted to contribute my own quota to its success and ever since, I have never turned my back. It has been 15 years now. I've a number of films to my credit. My first movie was a comedy titled "Ayi dai mugani". But it was the second, "Rukuba", which brought me fame.
How would you describe your kind of films?
They educate, entertain and inform the general public or our target audience. In every movie I have acted or featured in there is a message for the general public.
Some actors in Hollywood and Nollywood choose what scripts to act in. Is it the same in Kannywood?
Yes, it is but not all of us are like that, especially if you're just starting out, a beginner, that is to say. There are actors who come into the industry to make money at all costs, others came to make a name, while others act because they have passion for drama. Those who are good are hot cakes in the industry and they tend to select the scripts before they take a role and that is what every good actor should do.
What does it take to be a Kannywood actor?
In the past, for women it took beauty and youthfulness. You learnt on the job. But things have changed; now it takes a lot more than just your face.
You played the bad-boy role in most of the films you have acted in. Are you trying to send a message across to your fans?
No, acting is a make- belief, even though the story may be based on real life situations. The bad boy role I played in "Rukuba" is the reason directors and producers give me such roles to act. They believe I played that role very well. Again, a good actor can act out any role assigned to him, whether good or bad.
Who is Aminu Momo?
My true name is Aminu Sheriff. I was born and brought up in Kano. I had all my education in Kano state. I have a diploma, advanced diploma and degree in political science from Bayero University, Kano. I got married about nine years ago and I'm blessed with three children.
The ban on Kannywood sometime ago made some actors venture into other things. In what way were you affected?
No, it was only a temporary setback. The ban meant that I had to do other things in order to survive. But acting is in my blood. Some of my colleagues were in other businesses before coming over to the film industry which was why it was easy for them to go back to their former businesses when the ban was on. Not all of us are into acting because of the passion we have for it; there are some who act for the fun of it.
What is the relationship between Kannywood and the Kano state's Censorship Board now?
We have a cordial relationship now even though not all of us were happy with the board's action, two years ago, against our colleagues who violated the board's rules. It's still at war with some of us who have refused to comply with the board's rules. The censorship board is playing its role of making sure that the society is protected from irresponsible producers and actors. No community can progress if there is no law and order to guide it.
How would you compare Kannywood two years ago with Kannywood now?
Honestly, it has improved now. Before the ban, uncensored films with or without any lesson to learn were produced and released into the market. Viewers then paid more attention to the songs in the movies than the message or lesson meant to be learnt. This is redefining time for us, a redirection away from copying Indian films to films deeply rooted in Islam and Hausa culture. Writers' lost glory has been restored. Same goes for directors and producers. Story lines, audio and visuals have also improved; better locations have replaced those bad ones such as acting under a tree and recycling of locations. Honestly, my take on the ban is that it was worth the trouble because it has reorganised, restructured and sanitised the industry. It has also addressed the issue of piracy.
What is your greatest achievement so far?
My contribution to the growth of the movie industry in the state and the awards I've won. I won the Arewa Award of best actor in 2001, the 2009 pro- Hollywood award for best actor in the Hausa film industry, and the Gamji award. I won about five awards and some certificates of honour in recognition of my work.
Secondly, through my work, I have been able to pass messages that have helped a lot of people to turn over their lives. We've just finished working on a project on the danger and side effect of drug abuse which is the censorship board has screened. This movie is coming out at the time when some of our youths are abusing Benylin cough syrup.
Why do some actors and producers in Kano now go to Kaduna state to shoot films?
We go to different places to shoot films depending on the story line. Sometimes we go as far as Enugu to shoot movies if they have the kind of locations given in the story line. In the beginning, about 90% of the films were shot on locations in Kano state but over the years we have used and over used the locations. Today when people see Hausa films shot in Kano they call them outdated because it is the same structures they have been seeing in the movies for years. Films shot in Kaduna now sell more than those shot in Kano because the locations are mostly new or are new to viewers in Kano. Such films are also sold in Kano after following due process; that is after they pass the censor's test.
But the decision to shift base was informed by the ban?
No, even before the ban a number of our producers and directors went to Abuja, Jos etc, and even outside the country, as far as Dubai, to shoot movies. Viewers become more aware of the change in locations after the ban. Some of our colleagues now live and own recording studios in Abuja and Kaduna.
It is alleged that some actors are snobs, is this true?
Fame is intoxicating if you allow it. Those who allow fame to get into their heads are those who snub their fans. Acting is a career that involves meeting people and attracting attention everywhere one goes and it is fans that make actors smile to the bank at the release and sales of films, especially when they become blockbusters. But I think that an actor should be accommodating and patient.
Do you see Kannywood producing top-notch movies in the near future?
The sky is the limit for the industry. The industry has gained solid ground not only in the state. From what we are seeing, I can say that in few years, the Hausa film industry will be competing with Bollywood and Hollywood. As you already know, we are now competing with Nollywood. Over time, Kannywood has become one of the major sources of revenue for the state and has created more jobs. We plan to launch a campaign for the well to do in the state to invest in the film industry to boost it. I am happy that there are about six to seven international satellite TV channels that air our movies, thus earning us more respect and recognition from viewers within and outside Nigeria. More of our films have been translated into English and some Arab speaking countries have shown interest in translating our movies into Arabic language; recently about three of our films were translated into French. I see these developments as an achievement on our part.
How do you relax?
When I am not acting, I sleep. Acting needs one to be focused and the brain also needs to rest to be able to function effectively. We do a lot of memorising and you can't give your best when the heat is on and you are not in a good state of mind or well rested.