DON'T JUDGE ME WITH GUINEA GAME – EGUAVOEN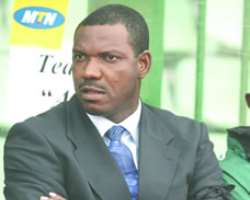 Eguavoen
Super Eagles' caretaker coach, Austin Eguavoen, does not think the Sunday loss to Guinea in a 2012 Africa Cup of Nations match in Conakry should be used in evaluating his performance with the national team. Still angry at the attitude exhibited by the players before and during the match, Eguavoen said he had given his best to the Nigerian team under the circumstance he found himself.
'I don't think it will be fair for anyone to use the loss to Guinea to judge me. Agreed, we lost that game but no coach will line up his team in a bid to lose a very important game as we did against the Guineans,' he said.
However, Eguavoen made it clear that he had his eyes set on handling the Nigerian Under-23s in spite of taking charge of the seniors since the contract of Sweden coach, Lars Lagerback, was not extended after the 2010 FIFA World Cup in South Africa.
The Enyimba' former gaffer also said he would be unperturbed if a new coach is named to replace him in the Super Eagles, as he would gladly accept an offer to take charge of the Under-23s.
'As I said earlier, I am favourably disposed to handling the Under-23s side.
I have also made it clear that I will not apply for the Super Eagles' job because I don't see any sense in doing so. If another coach is taken to replace me, I will accept as I prefer the Under23 side,' Eguavoen said.