TU-FACE RECOUNTS ORDEAL, THANKS GOD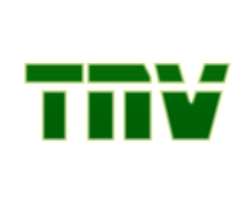 Contrary to widespread speculations concerning his health, and erroneous media reports that he was battling for his life, star singer, Innocent Idibia, aka Tu-Face, speaking from his hospital bed on Tuesday assured his fans and well-wishers that he is well and his health is not in anyway deteriorating.
In company with his publicist, Ayeni Adekunle, his manager Joice Ize-Iyamu, a group of cameramen and his security guards, Tu Face, who was shot by armed bandits on Thursday, thanked God for sparing his life, even as he chided his attackers for getting so desperate as to attempt to take another man's life.
"I thank God because I know it's not luck. The bullet could have hit me somewhere more dangerous. So I really thank God, and I'm really trying to understand what He's trying to tell me with this incident," he said.
Reminiscing on the sad incident, he explained "we didn't know it was robbers. We even thought it was a car trying to ram into us. It was not until I saw the gun, and heard the shot that I realised what they wanted. So I told my guy, let's find our way o... these guys mean business. I didn't even know the bullet hit me. It was while we were running that my left leg started failing me, that I realised what had happened.
"It's really sad that people would allow frustration lead them into doing such things. There are people on the road, selling stuff, trying so hard to make it.
"As far as I'm comfortable where I am, I've got no hassles. Whatever will be will be. I might be in the US and be hit by a stray bullet. Anything good or evil can happen to you anywhere," he said.