AMAECHI, SARAKI PAY IMOKE CONDOLENCE VISITS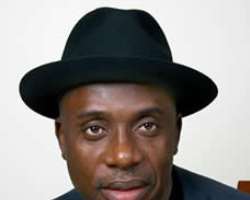 Governors Rotimi Amaechi of Rivers State and Bukola Saraki of Kwara State have paid condolence visits on Governor Liyel Imoke of Cross River State to condole with him over the death of his mother, Mrs. Comfort Imoke, who died on October 4. Governor Amaechi urged Imoke to be consoled by the legacies, which his late mother had left behind her.
He disclosed that he made the visit in the early hours of the day not only because of the bond which he shared with Imoke but also because of the role which the deceased had impacted on her children as their mother.
Ameachi said although it was only the man who wears the shoes that knows where it pintches, it is painful when somebody loses someone as dear as a mother, adding that the Imokes would miss her so much as a mother.
Responding, Imoke expressed appreciation on behalf of his family to Governor Amaechi for coming to condole with them on hearing of the demise of their mother, disclosing that his guest, whom he described as a brother and a friend, was the first governor to have paid him a condolence visit.
Imoke disclosed that the deceased was a real mother who played a great role in moulding the lives of her children and though her passage was painful, the family could not mourn like those who do not have hope as she would be remembered by those good things she has left behind. Dr. Saraki, who was accompanied by his wife, Toyin later in the day paid a condolence visit on Governor Liyel Imoke on behalf of his family and people of Kwara State.
Delivering his condolence, Saraki posited that although it was always a sad event for one to miss a member of the family, he wished Mrs. Imoke rest in perfect peace with her creator and those she leaves behind, have faith in the Lord.