I BUY MY WATCHES, GLASSES IN 'GO-SLOW' –CHARLY BOY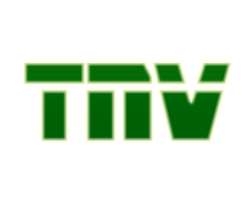 Charles Oputa, His Royal Punkness, is weird and he knows it. He tells 'NONYE IWUAGWU about his style. Bright colours
I love wearing bright colours. Red is my favourite colour and I wear that colour a lot. It has nothing to do with showbiz. I just use showbiz to cover up. All I know is that I love the colour.
Shoes
I think I have around 60 or 70. There are some I have not worn in a long time. Sometimes, you just wear one pair of shoes for like three weeks. It is just a matter of convenience.
Designer
I am not a designer freak. I don't have a particular designer. Sometimes, I buy my clothes in 'bend-down boutiques' and when I come back, I re-design them to my taste. Some other times, my wife makes my clothes. Sometimes, I buy my clothes when I travel abroad at unusual places.
Perfumes
I am not into any particular brand at all. Let me tell you, I buy my watches in (traffic) go-slow. I buy my glasses in go-slow; I use cheap phones. I don't think any of my phones is more than 4,000 Naira. I am not into designers, after all Charly Boy is a design. You can imagine me trying to convince people that my watch is a go-slow watch. Most people don't believe me, but that is the truth.
100Millon Dollar gift
I would use the money to set up a foundation where I would keep people off the streets
Put-off
I don't like people who are not real. People who cannot say it as it is and people who try to be who they are not put me off.
Favourite food
I don't really have a favourite food. I eat anything that is tasteful.
My dream car
There is this car that I have not gotten yet, I hope to get it in the next couple of weeks. It is a Mac trailer, just the head of the trailer and not the luggage part. There is no car I want to buy that I think I have not driven. It is just this Mac trailer that I want. People drive it, but they don't use it as a car.
Body piercing
I pierced my scrotum, the head of my private part, my navel, my nipple, and my eyebrow… Should I go on?
What I can't be caught dead wearing
I can wear anything. It all depends on where I am going and how I am feeling.
Boxers or briefs
It depends on what I am wearing. If I like my pants to hang, then I do boxers. If I am wearing something tight, then I wear briefs.