WILD, WILD FASHION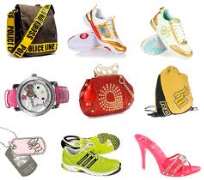 Animal prints have always exuded style and sexiness, combo which suits femininity perfectly. Women who embrace their femininity are powerful, confident women which are a magnet when it comes to attractiveness.
Wearing animal prints is not easy as there is a fine line between fabulous and a fashion disaster but fashion designers managed to show just how to put together an amazing animal print outfit. Whether you choose to opt for an all animal print outfit or opt for a more subtle approach by adding an animal print accessory to complete and style-up the look of your outfit, if you mix and match different fashion items right, you will look amazing.
Try not to overboard it. It is sophisticated but you don't want more than two animal prints in your outfit at one time.
Don't be afraid to try prints other than leopard. There are other exotic and luxe looking animal prints such as cheetah, leopard, zebra, python and alligator.
Do not layer on animal prints to such an extreme. An animal print necklace is great, but five layered animal print necklaces is a bit much. This applies for clothing as well. If the shirt is animal print, don't wear printed pants and jacket.
Because animal print gives an animalistic, sexy vibe, try to avoid wearing it with revealing pieces such as a super duper short skirt or high stripper heels.