I HAVE FEARS OVER 2011 POLLS — WAMAKKO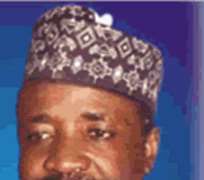 Few months to the conduct of next year's general elections, Governor Aliyu Magatakarda Wamakko of Sokoto State yesterday expressed reservations over peaceful conduct. Wamakko said his fears stem from the security situation, which if not handled properly, is capable of derailing the polls.
Raising fears over the security situation which he pointed out are build-up to the 2011 elections, Wamakko told the Executive Intelligence Management Course 3 at the Institute for Security Studies in Abuja that in his point of view, the lack of internal democracy in our system is a great threat to political parties and to the nation in general.
Speaking on challenges against the 2011 elections, the Sototo State first citizen noted that if the citizens depend alone on the Independent National Electoral Commission (INEC) to conduct free and fair elections, there might not be great results. 'Without all Nigerians being involved in supporting the process, with the kind of desperation in our politicians to acquire power at all costs, our dream of credible elections will be a mirage.'
According to him: 'Space scientists do not wait until they see extra-terrestrial bodies capable of destroying the earth close on their huge telescopes before they swing into action. By the time they wait for such an event to happen, it will be too late. Rather, the job of Space scientists is to look for a small motion or a little sound out there and subject signals to detailed scrutiny. If there is cause for alarm they will have no sleep until the situation is calm.
'However, let me quickly point out that unlike NASA, the new INEC leadership does not possess telescopes and radars to instantly capture such signals that would determine the success and failure of conducting a free and fair election in 2011. It only has laws, INEC staff, law enforcement agents and, of course, eyes and ears.'
Gov. Wamakko, who challenged the participants that the culture of election rigging has become an embarrassment to the image of the country, charged the security agencies to properly screen political aspirants for all elective positions.
He reminded the security agents on the challenges of desperate politicians and the need to fish out miscreants as their responsibility. He said if they failed in this assignment, the first fatal shot would have been fired at the heart of credible elections. 'It means something has gone wrong even before the day of election.'
Director of the Institute, Mr. Olalekan Odugbemi in his remark said that the deliverance of a credible election has become a task that must be achieved.