SOUL E, WIFE RAISE DUST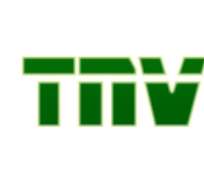 Wife of Afro-Pop star, Soul E (Emmanuel Okose), has ascribed the success of Colossal Entertainment, the label that released the singers debut album before they fell apart to her hearttrob.
We ran into the couple last week at Clarks Studios, Lagos, where Soul E is currently putting finishing touches to his sophomore album entitled "The Ambassador.'
"He made Colossal Entertainment and I want the world to know that. Nobody knew Colossal until he came along. The artistes they tried to manage before him were not talented so they had to let them go. He came along and turned everything around now they are giving him a raw deal. Look at the deal that they got with Starcomms.
It was a success because of what he had to offer. They knew the stuff that he was made of so the tagged the Starcomms deal 'Soul E Live @ The Vault.' Now they have secured another deal with Starcomms because of the success. He definitely made them," she said emphatically.
According to her: "The artiste is the king. He must be treated with respect. He brings the talent and the label brings the money. The artiste can get money anywhere but the talent is uniquely divine to the artiste. There can never be another Soul E; there can never be another person that writes like Soul E but there is money everywhere. If Colossal had not come along, another label would have picked him up. Period!"
Discovered
Soul E rose to fame and stardom after he dropped his debut album on the stable of Colossal Entertainment, an international label run by Nigerian international business mogul, Babatunde Layode.
It was a relationship made in heaven, colossal music was looking for talent to invest in and Soul E had the qualities. The vision was grand! Soul E was to be transformed into an international star. There were plans to have him do duets with Snoop Doggy Dogg and other top American acts. What with the promise of foreign expertise from Canada where Layode said the parent body of Colossal Entertainment was located. Overnight, Soul E rose to the consciousness of Nigerians as a force to reckon with.
Dumped
However, despite the success, the goings-on went sour.
Soul E sheds light: "I signed that contract when I was 21 years-old. Today I am 24 and much wiser. It was a 'slavery contract.' They made me sign for seven straight years. I was desperate then. I tried to get a lawyer but they convinced me that there was no need to get one and I trusted them but they betrayed me."
"They failed to honour their own part of the deal," his wife added. "There was a 50/50 arrangement. Despite making money and the album doing well, he only got a fraction of what was due him. We sought legal advice and our lawyers told us that we had no commitments.
"When ever I raised the issue of money," said Soul E, "they would ask me 'what do you need money for?'"
He said that the last straw that broke the camel's back was giving his credit to Nu Sounds, the band that played with him at live shows.
" After the release of the debut, they credited my efforts to Nu Sounds. That is a lie straight from hell! I wrote all those songs alone and they were all free style. I did not collaborate with anybody. They wrote that all songs were written and composed by Soul E & Nu Sound."
Default
According to her: "They failed to keep their own part of the bargain and that has nullified the entire contract. They defaulted. Our lawyer has written them. Weather they accept it or not, it is of no consequence. My husband is saying that he is no longer interested. If they have issues, they should go to court," she snapped.
"I have a right to move on with my life because they have moved on with theirs. They are doing business, I too should definitely do business, and I am very passionate about this. They have been writing to radio, newspapers and TV stations not to do business with me. They want to shut me off but they can't because they are mere humans, not God. It is only God that can do that and as long as He has not done that, I will continue to shine."
Relationship with Colossal
"I have no relationship with them right now, the contract has been terminated. I hear rumors that there is a suit but I have not been served. Our lawyer is yet to verify that. If there is a law suit, let them serve me with a notice. They should clean up their act and stop joking."
Current project
"You have just heard two songs from my album. "The Ambassador.' Four singles are already on air. "I love Nigeria," "Kop Si Elomi," "Rocking @ The Show," and "E Soji." All the songs are chart busters. Apart from that, my wife calls me the god of music in my generation and that's what I am."
Attempts to reach officals of Colossal Entertainment when this report was filed proved abortive.