Uduaghan panics: Delta North Senatorial District set to dump him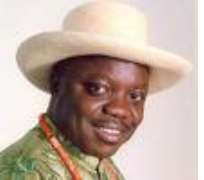 Governor of Nigeria 's oil and gas rich Delta state , Governor Emmanuel Uduaghan has read the handwriting on the wall that politicians from Delta North Senatorial District have resolved to dump him in his bid to secure a second tenure as governor.
  In what could be described as proactive and preventive measure to obviate attempts aimed at frustrating his inordinate ambition and striking an accord with the people of Delta North, Uduaghan, at a meeting with aspirants from district regretted that security reports on their activities were not pleasant as they are said to be preparing for violence.
  It is recalled that the people of Delta North have remained willing tools in the hands of stupendous politicians from the South and Central districts as they were prominent in launching endorsement for former Delta governor, James Ibori and Governor Uduaghan. Their enthusiasm, according to political pundits is also hinged on the fact that Delta North which have not produced a governor in Delta state since the state's creation in 1991 wants to have a taste of the pudding (governorship), but Uduaghan's hope began to dim when it was peddled in political forums that some aspirants from the district have been secretly endorsed by the governor.
  Oblivious of a grand plan by the 'not chosen' aspirants and politicians to do away with him come 2011, Uduaghan continued to sit pretty in governance until security reports on the activities of some of the aspirants reached him.
  Emergency meeting with Delta North aspirants
Governor Emmanuel Uduaghan at a meeting with Peoples Democratic Party (PDP) aspirants from Delta North Senatorial District on Thursday, October 07, 2010 at the unity Hall, Government House, Asaba warned those preparing to ferment trouble during the PDP primaries to desist from such unwholesome plan as security operatives will be put on red alert to forestall such plans.
  While denying the allegation that he has endorsed some aspirant for the forth coming elections, Uduaghan regretted that security reports on the activities of the aspirants were unpleasant and warned them to prepare for the primaries peacefully in order not to incur the wrath of security operatives.
  'I enjoin aspirants preparing for primaries to go about it peacefully, they should not prepare for violence, and they should prepare to win peacefully without causing chaos.'
  He boasted that he had consistently shunned many but not all aspirants making attempts to see him, and would not allow any aspirant to use his name to intimidate others. 'I have not endorsed any aspirant and will never. Indeed nothing will force me to do that.'
  Osakwe, Nwoko, others shun Uduaghan's meeting
A fourth term senatorial aspirant, Senator Patrick Osakwe, representing Delta North Senatorial District refused to show up at the meeting as it has been revealed that Governor Uduaghan had urged him to step down for Mrs. Mariam Nneamaka Ali, wife of former PDP National chairman.
  The plot by Uduaghan to support Mrs. Ali in her senatorial ambition is not far from his enthusiasm to use her as a stepping stone to achieve his selfish political interest to return as governor of Delta state for another four years.
  Mrs. Mariam Nneamaka Ali, an Asaba daughter was godmother to Dame Patience Jonathan in their school days. Uduaghan, due to his poor rating in performance as governor of oil wealthy Delta state since 2007 is determined to establish a relationship with President Goodluck Jonathan via the president's wife by any means.
  Also, a former House of Representatives member, Hon. Ned Nwoko, a prominent member of the Chief Edwin Kiagbodo Clark led PDP Elders, Leaders and Stakeholders' Forum avoided the meeting in clear terms. Governor Uduaghan and Chief E. K. Clark have been at daggers drawn since the later is calling for the dissolution of the state PDP exco led by Barr. Peter Nwaoboshi.
The Dubai endorsement
Dependable sources reveal that embattled former Delta governor currently cooling his heels with security operatives in Dubai , United Arab Emirate (UAE) is still been consulted in balancing the political equation of Delta state.
  A fan of the former governor anonymously unveiled that, 'Three weeks ago, our hero, Ibori sent his list of aspirants to the new Lion (Uduaghan) and he must endorse them. He (Ibori) put him there, so he has to decide to forestall problems because Delta is a unique state'.
  A sizeable number of James Ibori 's loyalists and members of his executive while he was governor in Delta state have signified their interest to contest positions ranging from Senate, House of Representatives and House of Assembly but political watchers are envisaging a family war between Ibori and Uduaghan because the list sent from Dubai has affected the political and structural stronghold of Governor Uduaghan who is presently the leader of the party (PDP) in the state.
  Among those who allegedly got Ibori's approval to contest as senators in 2011 include former Secretary to the State Government to Uduaghan, Dr. Ifeanyi Okowa (Delta North), Ibori's Commissioner for Water Resources, now PDP Vice-Chairman in the state, Chief Ighoyota Amori (Delta Central) and Chief Solomon Ogba, Ibori's Sports Commissioner ( Delta South ). The new entrants are also said to be disloyal to Uduaghan and being reasons why he refused to give many of them contracts or appoint them into political offices . Uduaghan also fears that they may have decided to stage a comeback to seek revenge.
  The governor is also said to be denying endorsement of aspirants to pave way for his loyalists to contest the elections with those allegedly endorsed by Ibori, adding that he would give full support to his favourites and against that of his cousin (Ibori) as he is yet to decipher their mission.
  Uduaghan's senators loyalists who are resolved to challenge the Dubai team in 2011 are Mrs. Mariam Nneamaka Ali (Delta North), and Chief Charles Obule (Delta Central). A source in the Uduaghan Campaign Organization says the governor is yet to get a reliable senatorial aspirant from Delta South district.
  According to Dr. Richard Tosanwumi, "If Ibori can operate from a cell in Dubai, it therefore means that he is no longer a human being but an evil spirit and we want to assure Ibori and Uduaghan that the euphoria that Delta State is their personal property is gone and Ibori and Uduaghan political dynasty will be uprooted in the state come 2011."