OSITELU ASKS NIGERIA TO CALL FIFA'S BLUFF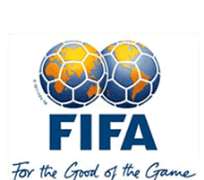 Doyen of Nigerian sports journalism, Deacon Ayo Ositelu, has called on President Goodluck Jonathan to call the bluff of FIFA over the recent decision of the world football governing body to ban Nigeria from all its global soccer competitions.
Ositelu, a veteran journalist and former Sports Editor of The Punch Group of Newspapers, remarked that what the ban (FIFA ban) meant is an obvious disrespect of Nigeria as a sovereign country by the world governing body.
Describing the latest FIFA move as completely misguided, Ositelu said: 'It is about time Nigeria called the bluff of the arrogant dictators or self-styled overlords (FIFA), who delight in issuing threats and terrorising mostly developing countries on the flimsiest of excuses. I really do not know how the self-serving opportunists who found themselves running world football got the idea that the Nigerian government decides what goes on in the Courts of Law.'
He added: 'Where was FIFA when government gave Nigeria Football Association (NFA) N900million for the South Africa World Cup? Where was FIFA when government was financing all NFA programmes? And where will NFA be without government? Does FIFA know that corporate bodies do not support sports or football in Nigeria? It is the government that funds the sport. Everybody knows who is behind all these problems, the same person who has controlled sports for 20 years with little to show for the government's massive investment in sports, particularly football. I'm sure the government knows what to do before one man single-handedly destroys what Nigeria has built for more than seven decades. He has made so much money that he bought over the media.
'FIFA should know that Nigeria is not a small country that they can treat anyhow. What is the problem of FIFA if government say they want to increase the number of club in the league? If FIFA can do without Nigeria, they should go ahead, so that we can organise our football.
Continuing Ositelu added: 'On June 6, 2006, when FIFA ordered England, Spain, Italy and Germany to reduce the number of the teams in their leagues so that players play less matches, these nations told FIFA to go to hell and why is FIFA concerning itself with unimportant issues instead of focusing on important issue like goal-line technology.