FG Probes SGF 50th Anniversary Committee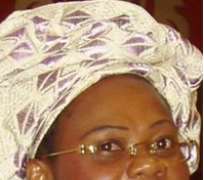 Huhuonline can reveal that the Nigerian Government will probe the N10 billion expenditure of the Yayale Ahmed led 50 years independence anniversary celebration committee.
Professor Dora Akunyili, minister of information and communications said the probe will enable government demonstrate accountability.
'All monies spent during the 50 th year anniversary will be accounted for by all these that monies were given to, to make for transparency and proper accountability,' she said during a briefing with state house correspondents, in Abuja.
'We intend to commend those that have done well and reprimand those that did not do their work. He said we need to clinically examines all that happened so as to enable us improve in future,' she stated further.
Consequently, 'a committee was put in place to examine the causes of the observed lapses with a view to correcting them in future events'.
On the bloody October 1 bomb blast that left 12 dead and over 27 persons wounded, Akunyili said 'Mr. President re-assured council members that security agents will do everything possible to fish out the perpetrators of the car bombing incidents that occurred during independence celebrations'.
She said President Jonathan 'assured council of government's continued commitment to safeguarding the lives and property of Nigerians and foreigners residing in Nigeria,' stressing that  'Mr. President requested for a one minute silence in honour of our brothers and sisters that lost their lives during that unfortunate incident'.