Bombings Have Political Undertone – NNPP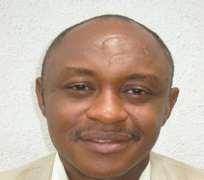 ABUJA, Oct 06, (THEWILL) - The New Nigeria Peoples Party (NNPP) on Monday posited that the Independence Day bomb blasts were politically motivated and called for a total overhaul of the country's security agencies.
"We recommend that proper investigation be carried out as we totally believe that the action has political undertone. We believe that the action was designed to create distractions as Nigerians, for the first time, are resolved to go in search for purposeful and accountable leadership", the statement from NNPP signed by its National Secretary, Agbo Gilbert Major said.
The party said it is worried and concerned following the total breakdown of law and order in the country as witnessed in the recent kidnap of innocent school children and the embarrassment caused the country with the Independence Day bomb blasts leading to senseless killing of innocent Nigerians who trooped out to demonstrate their patriotism and love for the country on a day of national celebration.
"Our heart-felt condolence goes out to the families that lost their dear ones in this incident", the statement said.
The party said its concern is premised on the total abandonment of the various roles of government agencies and the chasing of other agenda by these agencies, stressing that when the National Assembly, for instance was expected to address fundamental issues bordering on security of the nation, they were busy exploring ways aimed at narrowing the right of Nigerians to associate and make choice as witnessed by the recently passed, but now contentious 2010 Electoral Act.
The party however endorsed the total decentralization of the security agencies, especially the police to create room for proper monitoring, reasoning that what happened was a complete breakdown of security despite indications from UK and USA of a possible attack during the celebration.
"It is curious that the security agencies ignored the intelligence provided by these foreign countries and allowed that level of security scare to occur less than a kilometer away from where the Commander-in-Chief was billed to perform a function which had in attendance other world leaders", the party queried, while "expressing faith in the nation and belief that God will in due course reveal the perpetrators of this wicked and dastardly act."