The Ten Most Talented Actresses In Nollywood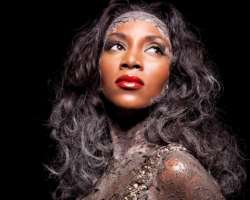 Nollywood has produced scores of talented actresses who have kept the industry on fire for the past two decades. These actresses through their magnetic screen performances have brought many to the point of worship across all races and creed. It is the talent and not the physical beauty of an actress that reveals the perfect picture of a movie and the story that it seeks to convey. Like always, not everyone made this list. This list was carefully researched and the opinions of the movie industry professionals were also put into consideration before conclusions were drawn. With the exclusion of Joke Silva, Mama G, Ngozi Ezeonu and Clarion Chukwuka who were not included in this list for some reason, every other actress that made this list earned it. Some actresses in this list have not been in the industry more than eight years but their works speak for them. This list comprises of the most talented actresses in the booming Nigerian film industry called Nollywood.
1. Genevieve Nnaji
The best word to describe her is simply 'Talented.' The Julia Roberts of Africa according to the American mega tv talk show host Oprah Winfrey has within the past ten years won not just many fans to herself but also 'Believers.' Genevieve has become idolized in the hearts of many. Her breathtaking performances, flexibility and the ability to interpret her role in movies clearly distinguish her from others. Her acting skills have brought many to tears and even to the extent of worship. The second richest actress in Nollywood is by far the most talented actress who has ever graced the screens in Africa.
2. Mercy Johnson
Simply put 'Awesome.' Like a servant she has turned out to be the master and like a princess she has risen to become the queen. Mercy who was inspired by Genevieve is the second most talented actress in Nollywood according to fans and insiders. Talented actresses or actors do not 'act' but adapt to mirror the role they are meant to showcase. In other words, they become the individual portrayed. Like a preacher, Mercy has made fans to believe and become the message in the movie. She simply lives in her acting.
3. Omotola Jalade Ekeinde
She brings movie watchers to the point of 'Fire' and 'Ice.' Whether it be the love of what she does or her style in delivering her role perfectly, Omotola remains an actress to watch any time any day.
4. Rita Dominic
Nollywood fans all over the world and insiders consider Rita as a perfect star designed for Nollywood. She makes her role look very simply and attractive. She coins her own words to communicate her role. She is always at her best in whatever role she finds herself.
5. Nse Ikpe Etim
She is the rave of the moment. The hottest and the most sought after Nollywood actress along side Genevieve Nnaji, Mercy Johnson and Uche Jombo. Although critics agree she may not be better than Genny or Mercy, but they all come to the conclusion that she is incredible. Her artistry, stagecraft and charisma are incomparable. She captures the heart of movie watchers and leaves them in the world of imagination. Either acting as a wife or lover she does her job so well from beginning till the end.
6. Stephanie Okereke
While many fans still question why she is not in the richest actresses list, they quickly forget that she is very talented. Good communication, beauty and her general attitude in performing her role in movies make her the 'Magical' actress. Many imagine what Nollywood would be like without Stephanie.
7. Uche Jombo
There seems to be many reasons why many producers want Uche in their movies and many fans want to watch her. Her strongest asset is 'Creativity.' Like a newborn baby from the womb, Uche has grown to become mature, bold and beautiful. No one would watch Uche on screen without ending up with a smile. She puts her whole life in a movie to make fans to even love her more.
8. Kate Henshaw-Nuttal
Kate is a powerful actress that producers would never neglect. The richest actress in Nollywood never disappoints. She gives fans exactly what they want. On screen, Kate is a perfectionist and she makes fans see the power of experience. She is also versatile and reveals confidence in whichever role she plays.
9. Ini Edo
She is simply 'Irresistible.' Over the years she has also grown to become very mature and at the moment the sky is her limit. Ini is very talented and everyone in the industry agrees to that. She is 'Tireless' and always goes the extra mile when the need arises. Ini make a movie complete.
10.Tonto dike
The actress who was inspired by Rita Dominique is 'Red hot' and always ready to go. There have been several controversial media report about her and many Nollywood fans question her lifestyle and ability to be a good role model to the younger ones in the society. Still the fact still remains that Tonto is a unique actress and no one can take her place. Her ability to always reinvent herself in movies makes her one of the most talented actresses ever in Nollywood. Without Tonto this list would surely not be complete.