Presidency Call Henry Okah`s Bluff….. Says 'name who spoke to you'.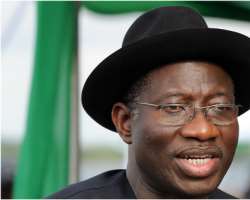 The Presidency has called out Mr. Henry Okah, and dared him to name the President's aide that asked to him tell MEND to withdraw its claim that it was responsible for Abuja bomb blast, which killed 10 people and injured 40 others, last Friday.     Mr. Okah in an interview with Al -jazera Network, Tuesday, said,
  "On Saturday morning, just a day after the attack, a very close associate of President Goodluck Jonathan called me and explained to me that there had been a bombing in Nigeria and that President Jonathan wanted me to reach out to the group, Mend, and get them to retract the earlier statement they had issued claiming the attacks,"  
  "They wanted to blame the attacks on northerners who are trying to fight against him [Jonathan] to come back as president and if this was done, I was not going to have any problems with the South African government'.  
  "I declined to do this and a few hours later I was arrested. It was based on their belief that I was going to do that that Jonathan issued a statement saying that Mend did not carry out the attack."    
 
MEND Statement: Issued Saturday Night.
  However, MEND in a statement Saturday night to the media, said it "deeply regrets the avoidable loss of lives." It also said Nigerian authorities "were given five days prior notice"  
 
'Okah has never been involved in any MEND operations, but has always been blamed for every attack which is strange to us,' the MEND statement read.    
Presidency Reaction  
In a swift reaction to Okah`s claim, Presidency spokesman, Ima Niboro, said,
 
'Mr. Henry Okah who has been openly charged for masterminding the terror attacks against his home country has been quoted by Al Jazeera Network as claiming that an aide of President Goodluck Ebele Jonathan called to ask him to blame the October 1, 2010, bombings on Northern politicians'.
'This of course is an outright lie, and we challenge Okah to name the President's aide that spoke to him on the subject'.
'There is an ongoing investigation on Okah's alleged involvement in the bombings in Nigeria . In South Africa , he has already been charged to court. He should face the charges, and stop making frivolous claims'.
  'There is no question that Okah is a drowning man determined to pull others down with him, and there is hardly any purpose to be served by joining issues with an accused mass murderer . Okah is a man who has been known to say one thing and do another, and we are not at all surprised by his diversionary rhetoric'.