NNPC Commences Security Drill In Abuja And All Its Subsidiaries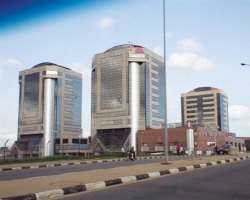 ABUJA, Oct 05, (THEWILL) - In line with the health and safety core values of the Oil and Gas Industry worldwide, the Management of the Nigerian National Petroleum Corporation, NNPC, conducted a security drill at the corporate Headquarters and all its Strategic Business Units across the Country to ward off any possible security breach.
Group General Manager, Group Public Affairs Division of the NNPC, Dr. Levi Ajuonuma, who spoke to THEWILL in Abuja today said the top management of the Corporation directed the security department to carry out a security drill which is aimed at heightening security consciousness among the staff and all visitors to NNPC installations.
Asked whether the drill was in reaction to the latest bomb blast, Ajuonuma said, "There is no cause for alarm. The drill is a regular exercise that the corporation carries out from time to time to assure our staff and all our visitors that we are on top of our security situation and to heighten our security alertness. The NNPC Towers is well secured and there is no threat of bomb scare anywhere," Ajuonuma informed.
The NNPC spokesman also dispelled the rumour that there was a bomb scare at the NNPC Towers, Abuja and described it as the figment of the imagination of those who don't mean well for the nation.
He assured Nigerians of the corporation's readiness to continue to sustain steady supply of petroleum products across the country, revealing that the NNPC would continue to touch the lives of Nigerians in many positive ways.