ONI COMMUTES DEATH SENTENCE TO LIFE IMPRISONMENT, PARDONS 12 PRISONERS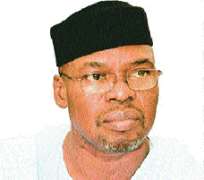 Oni
As part of activities marking the nation's 50th independence anniversary and 14th anniversary of the creation of Ekiti State, the state Governor, Mr. Segun Oni has commuted the death sentence passed on one prisoner to life imprisonment and granted amnesty to 12 inmates serving various jail terms.
Then state paqrdon was contained in a statement issued in Ado-Ekiti, today by the Chief press Secretary to the governor, Mr. Wale Ojo-Lanre.
The condemned prisoner, Olabisi Ogunlowo, whose death sentence was commuted to life imprisonment was convicted for armed robbery and had been on death row for many years while Idowu Ofere, who was convicted for murder had his life imprisonment sentence commuted to life pardon.
In the order of release addressed to the Controller of Prisons in charge of the Federal Prisons Services, Ado-Ekiti, Governor Oni said; 'Whereas, the prisoners whose names are set out in the attached schedule have been duly convicted of various offences and were sentenced to various terms of imprisonment. '
And whereas, following the decision by the Ekiti State Advisory council on Prerogative of Mercy of 24th September 2010, the Council in its own deliberate judgment has recommended to me that I should exercise my power of in relation to the said prisoners. And whereas, I have decided in accordance with the advice of the said Advisory Council on Prerogative of Mercy to remit the remainder of the said sentences.
'Now know ye therefore, that I, Mr. Segun Oni, Executive Governor of Ekiti State of Nigeria in exercise of the powers conferred on him by virtue of Section 212 of the Constitution of the 1999 Constitution graciously extend my grace and mercy unto the said prisoners and to remit the unexpired portion of the sentences imposed on the aforesaid prisoners.'
The other prisoners affected by the order include; Gabriel Isaac,n Godwin Omuh Henry, John Egwu, Godwin O. Ndura, Anthony Vincent and Friday Okah. Others are: Sunday Anubiohu, Chukwuma Manson, Gbenga Amuseko, Jimoh Ganiyu and Ajayi Ropo.
Meanwhile, Oni has said the state government would continue to give the less privileged in the Ekiti State, including the aged, widows and physically a sense of belonging. Deputy Governor, Dr. Sikiru Tae Lawal, who represented the governor at a party organised for widows and aged women in the State on Saturday said the government would continue to use the Independence Day celebration to rebuild confidence in Ekiti people, especially those in the vulnerable group.