CELEBRATING 50 YEARS OF WASTE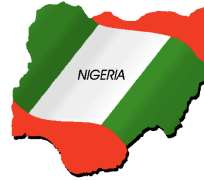 Celebrating 50 years of independence: On whose behalf?
This has been the question that has continued to nag me ever since the Federal Government decided to embark on this jamboree. My suspicion was that this was another avenue where some greedy and heartless individuals will line their pockets once again from the 'national cake' with utter disregard for the common man. And this suspicion was being confirmed as the day approaches.
Is the average Nigeria in the mood to celebrate? Please don't be in a rush to brand me a sadist who moans and groans while others wallow in joy and merriment. I am actually talking from the standpoint of the average Nigeria in the street who strives day and night to put food on his table and that of his/her dependents, with no helping hand from the government. I speak from the perspective of the anguished heart of the poor boy and girl in the street who hawk all sorts of commodity while their 'privileged' mates are spending their secondary days in luxury schools in Togo United States, and United Kingdom. I write from the viewpoint of the young graduate who have wallowed through the warrens of unemployment market and decided to settle as an okada rider to eke out a living – sitting on top of his bike, watching and listening to the hypes trailing this celebration.
I see things from the distressed eyes of young Nigeria men and women scavenging life out of numerous dumpsites littering the country. Are they still part of this 50-years-Owambe? I try to see things from the eyes of ordinary civil servants continually agitating for good working condition. I talk from the standpoint of the groaning stomachs of more than seventy percent of Nigerians, struggling well below the poverty line. I speak with regards to the agony of millions of people living in Abia, Imo, Jos, Bauchi, whose lives continue to precariously hang between life and death – perpetually traumatised by the unchecked activities of criminals. Do you think this group of Nigerians can perceive the fragrance of this political extravaganza? Do you think that even when they are physically present that their minds are celebrating?
My conviction was strengthened more after watching Mr President at the IBB Golf club tonight as part of the activities marking the 50 years anniversary and seeing all 'them people' revelling and telling us to be happy because Nigeria is 50. And I asked again Who are the people celebrating the 50 years? Insecurity and poverty is strangulating their fellow countrymen and they have the guts to flash their teeth on TV cameras. Haven't seen such level insensitivity.
Fifty years my boot!
It is quite disgusting that we are being forced to waste more of the meagre resources at our disposal to celebrate 50 years of waste. It's unheard of that any sane human being could articulate such an idea of celebration in grave conditions of poverty.
Nigeria celebrates 50 years of taking control of the driving wheel from the colonial masters who – taking a cue from hindsight – had been taking the country in the right direction, albeit at a very slow pace; only to reverse the direction of motion and plunging the country into the current abyss of impoverishment.
Juxtaposing Nigeria of today and Nigeria of 1st October 1960, in terms economic growth, political development and standard of living, it would be hard and would definitely take a Goebbels to come up with any other supposition than the appalling summation that the past 50 years have been grossly mismanaged by successive regimes. What the colonial authorities achieved in 46 years of colonisation surpasses what we have done in 50 years – and we are still celebrating! Oh my God!!
The successive governments and leaders of the country should be hiding their faces in shame for having failed the country by getting us where we are today after 50 years.
But who born monkey? The same crop of individuals that have plunged us into this abyss of hardship will be at the forefront of the lines at Eagles Square on October 1. Dear October First 1960! The day that brought joy, filled with great expectations to Nigerians. See how ruined you are!
Nigeria continues to record downward trend in virtually all indices of growth that a country is characterised by and we are being hoodwinked into the euphoria that things are in order, by the same political vultures feeding on the Nigeria carcass.
That the country's political class is taking the masses for granted is an understatement. A case at hand is the impetus of the present government to organise this Owambe with such a whooping sum of taxpayers' money that could have be put into an alternative use. The country's security situation is in disarray, unemployment level continues to soar high, with the resultant perpetuation of poverty among more than 80% of the population, dwindling academic standards, and depleting economic fortunes.
No other country could withstand this level of political and economic decadence and be smiling. Rather the streets will be burning on daily basis and the government will be hiding its face in shame for having failed the masses! But in Nigeria where anything goes, you are expected to continue smiling while you are being flogged to death. Fifty years after the lowering of the Union Jack, we are still grappling with every aspect of governance, and unfortunately that is what we doled out ten whooping billion naira to celebrate!
Though not trying to discountenance the individual achievements and successes of many eminent Nigerians who have strived – with no helping hand from the government to achieve world recognition; as the great sons and daughters of the nation are unfortunately not what we are celebrating. Countries younger than ours that have achieved prominence in the world which out-towers ours would not attempt such a jamboree!
Posterity would surely judge the present administration. History teaches us that ceremonial legacies can never overshadow physical legacies that touched the lives of people.
No doubts that the vision of our forbearers who fought with their might and blood to make sure power to rule this country was wriggled out of the clutches of our colonial masters have utterly been thwarted.
I stand to be corrected that if the country has been under imperialist rule, we would have gone further than we are at the moment. How many rail stations and tracks have been constructed since after independence? We are still battling with the maintenance of structures put in place by the same people we accused of misrule. What a shame?
Other countries that laugh and celebrate have not only conquered the world and skies but as well the outer space. What can we say are the landmark achievements that call for celebration, after 50 years of ruling ourselves? Technological breakthroughs? No? Maybe economic growth? No? Infrastructural development? Who dash monkey? Low unemployment rate? Who sigh! Improved standard of living? Military might? High standard of education? Good healthcare system? Steady power supply? What? What!?
50 years anniversary? Whatever!
Obinna Anejionu is a lecturer and the author of the new blockbuster; Last Oda – An exposé of the dangerous activities of fraternities in Nigerian Universities.
Disclaimer:

"The views/contents expressed in this article are the sole responsibility of

thewillnigeria.com

and do not necessarily reflect those of The Nigerian Voice. The Nigerian Voice will not be responsible or liable for any inaccurate or incorrect statements contained in this article."
Articles by thewillnigeria.com