NIGERIA @ 50: WE HAVE REASONS TO CELEBRATE – OKUPE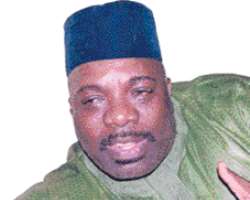 For over three decades, Dr Doyin Okupe, former Special Adviser to Chief Olusegun Obasanjo on Media and Publicity has participated actively in the murky waters of the nation's politics. The medical doctor-turned politician who was recently appointed the Spokesman of the Jonathan/Sambo Presidential Campaign Organisation in this interview goes memory lane and captures the nation's political development since Nigeria's independence in I960. Excerpts…
Nigeria celebrated 50 years of her independence on October 1, what is your impression? Did we really have to celebrate?
I have had a lot of people say that there is nothing to celebrate; it is not true. Nigeria has come a long way from 1966 to this period. In 1960, I was eight years old and today, I am 58, I don't agree that we have nothing to celebrate.
We have advanced to a certain extent but not to where we ought to have been in terms of what we are and what we have but we have made some very reasonable progress. Our people have become more enlightened and educated. We are more interested now in our own affairs. A lot of Nigerians have distinguished themselves in various fields of endeavour nationally and internationally.
As a country, we have every reason to celebrate; we have fought a war and in spite of so many things, we have remained one united country. Yes, countries like Brazil, Indonesia, Malaysia and some countries in the same class with us have made more progress than us but let us look at it comparatively in the world or even in Africa. Nigeria is still one of the best countries you can be in on this continent. We have had our problems and we are still having them but we have a reason to celebrate.
Going memory lane, what is the difference between the politicians of old and the ones we have today?
The situations are different. At independence, people had to do a battle in quote with our colonial masters. The early politicians had nothing much in mind than to get the country's independence. After that period, we had a civil war and a long period of abnormal governance. At that period, the ethics of good governance and normalcy were thrown overboard. The long years of military rule cannot but be recognized as having a major impact on our lives.
It is not our lives but part of our developmental errors or problems. There is no way we can do without that. Go and check the history of other countries like Argentina which had a long period of military rule. The situation stultified their own development and progress also. If from the First Republic, we did not have military rule at all, our destination would have been different from what we have today. The military created their own class of politicians which are different from the Tafewa Balewas of this world, the Awlowos, Ziks and so on.
Definitely, what the politicians created by the military would manifest would be different from the core politicians of the First Republic. But the system would restructure itself. Right now, we have massive corruption and bad governance here and there but people are becoming more enlightened. They are now talking of one man, one vote. If we can get the voting process right, you begin to see a situation where when you do wrong while you are in government, you are voted out. When we get to that stage, people who are in positions of authority would start to do well. Education and civilization have not been fair to us. We are very highly educated, exposed and we live in a highly civilized world. So, we use this standard to judge ourselves and we have terrible rating. I do not think we should feel so bad.
The truth is that things are going to improve. See what is happening in the banking sector now. Before, people like us did not know that there were problems with the banks. Everybody was enjoying the good time, taking overdraft and all that. But today, the financial sector is again being straightened out, the Stock market is being straightened out too and so many other sectors. There is no way we would not have these initial problems. It is like a man who was born into a wealthy family who before he has got to the age of maturity, both parents died suddenly and left him all the wealth. Without proper advice, he would squander it but as he grows older, he learns from his mistakes and corrects himself.
Having been in politics for over three decades, how do you see the political parties of old and the ones we have now?
I said earlier that after the long military rule, partisan politics took a new dimension. There were new people with poor background; they had nothing to do with respectability or culture and unfortunately, they dominated our affairs. After that, there had been an influx of business men who are not really politicians but who felt that these other people were nothing yesterday but today they are respectable and they also have money. They said why don't I invest N500 million and make it into N5 billion. In recent time also, apart from business men, you are now having a new influx of people who are political jobbers and who feel I have nothing to do and if I become a councilor, I can make a couple of millions.
For such category of people, it is an employment. So, these are things we have gone through. And going through this kind of experience, there is no way our party can be like those of old. When Prince Ogbulafor was the PDP chairman, he attended a meeting of the forum of governors and he did not chair the meeting and the governor of Kwara State, Bukola Saraki was the one who was briefing the Press. The chairman was sitting about two rows behind the governor. That was a huge joke. In any place where the national chairman is available and it is a party issue that they are discussing, he automatically assumes the chairmanship of the meeting. There are so many things you see that makes it seem as if the party has no power.
The zoning controversy has refused to abate. Are you not worried over the development?
The zoning issue is over bloated and it is for obvious reasons. The reason is that there are people who have vested interests and are propagating the issue of zoning. The zoning arrangement is entrenched in the constitution of the Peoples Democratic Party (PDP). However, with regards to President Goodluck Jonathan, he has every right as a Nigerian to contest the 2011 presidential election. By contesting, he would not have violated any known law of the Federal Republic of Nigeria or run contrary to the provisions of the constitution of the PDP.
I have read the constitution several times and I have not seen where Jonathan would contravene any law by contesting. In actual fact, if they are to follow the provisions of the PDP, the candidacy of the ruling party should be zoned to the South in 2011; the North West having inadvertently completed their term.
The original idea was that each of the zones would only have one term and if the President has done well, he has a right to ask for a second term but the President which came from the North West died. So, the issue of second term does not arise and the thing cannot return to the zone because if it goes back to the zone and somebody else from that zone comes out, that person has a right to a second term by the Nigerian constitution.
That means that the new President from the North West zone may have an opportunity to run the government for another eight years; that means the North West has had 12 years, that is not the intention of zoning. Those people saying that President Jonathan cannot run are just being politically mischievous and it is not correct. I am just appealing to people to let go of their passion and let reason prevail. Let us agree and live by the laws that we have agreed to guide us. Let us go back to status quo ante and let every zone have one term at a time. With that, there will be no anxiety in any zone.
I want all Nigerians to take pains and let us look critically at these troubling issues on zoning within the confines of our guiding laws which are the constitution of the Federal Republic of Nigeria and the PDP constitution. The 1999 constitution which is the Ground Norm states that a President shall be in office for a period of four years. But he may be re-elected for another period of four years.
The constitutional provision with reference to the term of office of a president is not zonal. It refers to an individual who has been elected President. The so-called gentleman's agreement as explained by Adamu Ciroma was to the effect that after President Obasanjo's tenure, the presidency would now return to the North in line with the party's zonal arrangement, for a period of eight years. By implication, once a northern candidate emerges and he is elected, his zone not the region will hold the presidency for eight years. This is the only sensible interpretation as any other will totally confuse and scatter the whole zoning arrangement and render it meaningless.
Following the principle of North/South rotation after Yar'Adua's demise, if we were to go strictly by gentleman's agreement therefore, the presidential candidate can come from the North West zone only. Hence, IBB, Saraki, Atiku from the North Central and North East respectively are not eligible and are therefore anti-zoning aspirants.
However, in spite of all the above considerations, the so-called gentleman's agreement which has generated much heat, debates and rancour. Was obviously made in great error and unfortunate ignorance of our laws, that is the constitution of the Federal Republic of Nigeria and the PDP constitution even as amended to date. All the argument on zoning is based sorely on the provision of Article 7.2(2) of the 2009 PDP constitution which states: 'In pursuance of the principle of equity, justice and fairness, the party shall adhere to the policy of rotation and zoning of party and public elective offices and it shall be enforced by the appropriate Executive Committee at all levels'.
This provision only implies that party and elective offices including the President, shall be zoned and allowed to rotate among the six geo-political zones from time to time. It does not mention the tenure of each rotation neither does it state categorically that a zone shall have a tenure of eight years. It is Article 12.87(c) and 12.89 that states that the party's presidential candiadets shall be elected once every four years at the National Convention of the party. Article 7.2(c) and 12.87(C) imply that the party shall zone the office of the president to a particular zone as agreed by the party leadership.
The candiadate shall be elected at the party's National Convention. After four years, the office of the President should rotate to another zone in the other region unless the present occupier of the post wishes to exercise his constitutional right as provided in the constitution of the Federal Republic of Nigeria not the PDP constitution.
No portion of the PDP constitution gives a provision of eight years to any elected public office or zone for that matter. President Jonathan's wish to contest in 2011 has not in any way contravened the zoning policy of the party. In truth, the death of former President Umaru Yar'Adua and the expiration of his legal tenure of four years by May 2011, as provided in the PDP constitution automatically terminates the term of the North West necessitating rotation back to the South which by implication means South-South or South East since South West already has had their slot.