50 YEARS AFTER INDEPENDENCE – WHAT ARE WE CELEBRATING FOR?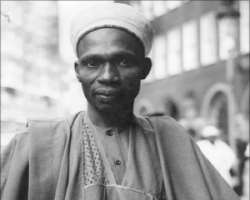 PHOTO: NIGERIA'S FIRST PRIME MINISTER, LATE SIR ABUBAKAR TAFAWA BALEWA.

On October 1, 2010, Nigeria will clock 50 years old as an independent country. Fifty years is a milestone age in which most people and even nations look back to recount their progress, achievement, successes and also failures. In the case of Nigeria, it has been a total failure. Despite her failures as a nation, I believe it is still worth celebrating a nation that survived a brutal civil war and currently struggling with bad leadership, religious bigotry, and booming jobless youth – who have resorted to militancy and kidnapping as a way of survival.
By the way, the recent kidnapping of 15 young school children at Aba is an indication of a lawless country. Ndi-igbo leaders have failed the people. The Ohanaeze, Igbo World Congress (WIC) and other Igbo organizations world-wide must as a matter of urgency confront this scourge of broad day robbery and kidnapping in Southeast region. Enough is enough. Ndi-igbo leadership must restore its character, credibility and dignity now.
President Goodluck Jonathan's visit to the U.S. this past week was brief because he had to go back for preparation to mark Nigeria's golden jubilee independence anniversary. The administration is planning a big celebration because of the uniqueness of it. Nigeria, despite all false prophecies and odds, has managed to remain as a nation, even though some will question whether Nigeria is really one nation. Recently, someone asked me, what are we really celebrating for? That is the title of this piece.
There is no debate those 50 years of life on earth – whether as a human being or a nation is worth celebrating. As I write, there is flurry of events, activities and parties to commemorate Nigeria's 50th independence anniversary - from Atlanta to Houston, Dallas to Los Angeles, New York, New Jersey, Baltimore, Chicago, and even here in Boston. I must say that I'm honored to be one of those invited by Nigerian students at Harvard University, who invited Nigerian writers, authors, scholars and intellectuals around the world to come to Harvard Hilles – Center of Nigerian Students Organization at Harvard College for a weekend of dialogue and brainstorming on how to move Nigeria forward. The weekend will feature some Nollywood stars.
Nigeria's history and amalgamation as a nation
It is an established fact that Nigeria is a creation of the British Empire during the 19th century. When the Europeans especially the British, French and Portuguese invaded the continent of Africa in search of slaves and mineral resources during the later the 19th century, the kingdoms of Oyo, Bornu, Hausa, Benin, Bonny, Jukun, Idah, Aro and Ibo-land in the Western Coastline of Africa lived in peace and traded among themselves. These peoples and kingdoms had existed hundreds of years even before the coming of the Europeans. The peoples of these kingdoms and empires had deep political, social, religious, tribal and linguistic differences. By the later part of 1890's when the British invaded and conquered these kingdoms, they created a monstrous nation for their political and economic interest and power rivalry with the French. And so, the peoples of Hausa, Fulani, Kanuri, Ibo, Yoruba, Kalabari, and Ijaw were forced to live together without a well-defined set of core values that addressed national unity, patriotism and parameters to discourage social, cultural, religious and linguistic differences between the peoples of this new nation. Flora Shaw, the wife of Lord Lugard, Nigeria's second governor general who suggested the name Nigeria for these variant groups of kingdoms and territories around the Niger over which Britain had established a Protectorate.
Then Britain imposed a system government and administration popularly know as "indirect Rule" in which the local affairs were largely left in the hands of Nigerian traditional rulers such as the Emirs, Obas and Chiefs while the national affairs were completely controlled by the British officials. The political structure was also intended to preserver the tribal distinctions in her new found colonial empire.
While the North accepted the Indirect Rule without problems, some local leaders from the South, who had managed to receive some education through British established missionary schools in Nigeria, began to challenge the British system of Indirect Rule. Some years later, a good number of Southern leaders including some Northern leaders aspired to share in the national government, which was the exclusive preserve of the British. Those elected to the congress were all British officials and the nationalists thought that the national administration did not represent the Nigerian masses and therefore protested against the British government to revise the 1922 constitution to include Nigerians in the Legislative Council. And so nationalist leaders such as such as Dr. Nnamdi Azikiwe, Chief Obafemi Awolowo, Alhaji Abubakar Tafawa Belwa, Alhaji Ahmadu Bello, Ernest Ikoli, H. O. Davis, Chief S. L. Akintola, Dr. M. I. Okpara, Solanke, and Eyo Ita among many others wisely challenged British style of government which was established for the people of Nigeria and most of Africa then.
Through their struggle and pressure against the British colonial rule, Nigeria's independence was granted due to the activities of people like Dr. Nnamdi Azikiwe, Chief Obafemi Awolowo and Ahmadu Bello, who were the pioneers of the nationalist grievances against the British system of indirect rule. Nigeria received her independence from Britain in October 1, 1960, and became a Republic in 1963 under a British Parliamentary system of Government. However, Sir James Robertson became the first Governor-General of the Independent federation of Nigeria. While Alhaji Hon. Sir Ahmadu Bello, Sarduna of Sokoto, premier of Northern Nigeria and President-General of the Northern Nigeria People's Congress, Dr. Nnamdi Azikiwe, the national president of N.C.N.C, was elected President of the Senate. Chief S. L. Akintola became the Premier of Western Nigeria and Deputy Leader of the Action Group, Dr. M. I. Okpara, Premier of Eastern Nigeria, and Chief Obafemi Awolowo, Leader of the Opposition and Leader of the Action Group.
The nationalist leaders established the parliamentary system of government, in which Sir Abubakar Tafawa Belwa became the first Prime Minister of Nigeria and Dr. Nnamdi Azkike, the first indigenous governor general of Nigeria. That arrangement did not last before tribal politics and religious sentiments led to the truncation of the parliamentary system. The first Nigerian military coup was planned and in 1965, Sir Abubaka Tafawa Belwa was assassinated. Major Agui Ironsi became the military head of State. Within six months, he was assassinated by a group of Northern military boys, who revenged against the killing of Sir Abubaka Tafawa Belewa. The activities led to the horrendous pogrom against innocent easterners living in the Northern states in which over 300,000 Ibos were massacred. The events of that turbulent period 1965-9167 led to the political crisis, tribal and religious violence that led to unforgettable genocidal civil war of 1967-70 that decimated more than three million lives and left so much bitterness, anger and hatred among the peoples of Nigeria.
Before the civil war, Nigeria had established three regional government regions – North, West and Eastern regions. After the war, General Gowon became the head of State of Nigeria. In the 1970's with the oil price at all time high, oil coming primarily from Eastern region, yet General Gowon through his finance minister, Chief Abafemi Awolowo, introduced monetary policies that were purely punitive and spiteful treatment of the so-called enemies of the Nigerian state, that kept the majority of the people from the Eastern region people poorer than they were during the civil war. Nine years of spite and punitive rule against the people of Biafra despite the end of War Slogan, "No Victor NO Vanquished", and the military peacefully ousted him, but the short-lived administration of General Murtala Mohammed paved the way for General Obasanjo to head the government. Despite the excess external reserves and more than $25 billion oil revenue during that time, General Obasanjo surprisingly introduced austerity measures and prudent fiscal measures which had severe effects on millions of people from the Eastern region. Poverty, pandemic diseases including quasiokor and other health hazards of the war era became rampant and afflicted many Ndi-igbo especially the children and elderly.
Detailed Facts of History
In 1890, British reporter Flora Shaw, wife of Lord Frederick Lugard, suggested that the country be named "Nigeria" after the Niger River.
1914: The Northern and Southern Protectorates were amalgamated to form Nigeria. Colonial officer Frederick Lugard became the governor-general.
1914 – 1922: Nigeria was presided over by a Governor-General. In 1922, as part of the constitution of the time, the British introduced the principle of direct election into the Legislative council.
1951: The British decided to grant Nigeria internal self-rule, following an agitation led by the NCNC, Dr Azikiwe's political party. A new constitution elevated the provinces to regional status. The National Council of Nigeria and the Cameroons (NCNC) had control of the Eastern Region government, the Northern Peoples Congress (NPC) had control of the Northern Region, and the Action Group (AG) had control of the Western Region.
1954: The position of Governor was created in the three regions (North, West and East) on the adoption of federalism.
1957: The Eastern and Western Regions attained self-governing status.
1958: Nigerian Armed Forces transferred to Federal control. The Nigerian Navy was born.
1959: Northern Peoples Congress (NPC) and Niger Delta Congress (NDC) formed an alliance to contest parliamentary elections. The Northern Region attained self-governing status. The new Nigerian currency, the Pound, was introduced.
October 1, 1960: Nigeria obtained its independence... First Republic of Nigeria under a British parliamentary system Abubakar Tafawa Balewa was elected Prime Minister. Dr. Nnamdi Azikiwe became Nigeria's first indigenous Governor General.
1960-1966: Nigeria was admitted to the United Nations as the 99th member.
February 11-12, 1961: After a plebiscite, the Northern Cameroon, which before then was administered separately within Nigeria, voted to join Nigeria. But Southern Cameroon became part of francophone Cameroon.
June 1, 1961: Northern Cameroon became Sardauna Province of Nigeria, the thirteenth province of Northern Nigeria as the country's map assumed a new shape.
October 1, 1961: Southern Cameroon ceased to be a part of Nigeria.
1962: Following a split in the leadership of the AG that led to a crisis in the Western Region, a state of emergency was declared in the region, and the federal government invoked its emergency powers to administer the region directly. Consequently the AG was toppled as regional power. Awolowo, its leader, and other AG leaders, were convicted of treasonable felony. Awolowo's former deputy and premier of the Western Region formed a new party--the Nigerian National Democratic Party (NNDP)--that took over the government. Meanwhile, the federal coalition government acted on the agitation of minority non-Yoruba groups for a separate state to be excised from the Western Region
1963: Nigeria shed the bulk of its political affinity with the British colonial power to become a Republic. Nnamdi Azikiwe became the first President. Obafemi Awolowo leader of the Action Group (AG) became leader of the opposition. The regional premiers were Ahmadu Bello (Northern Region, NPC), Samuel Akintola (Western Region, AG), Michael Okpara (Eastern Region, NCNC). Dennis Osadebey (NCNC) became premier of the Midwestern Region just created out of the old Western region.
1964: Prime Minister Balewa's Northern Peoples Congress (NPC) aligned with a faction of the Action Group (AG) led by Chief Ladoke Akintola, the Nigerian National Democratic Party (NNDP), to form the Nigerian National Alliance (NNA) in readiness for the elections. At the same time, the main Action Group led by Chief Obafemi Awolowo formed an alliance with the United Middle-Belt Congress (UMBC) and Alhaji Aminu Kano's Northern Elements Progressive Union (NEPU) and Borno Youth Movement to form the United Progressive Grand Alliance (UPGA).
November 1965: Violence erupted in the western region, and criticism of the political ruling class created unease in the new republic.
January 15, 1966: Some junior officers of the Nigerian army, mostly majors overthrew the government in a coup d'état. The officers, most of Igbo tribe, assassinated Balewa in Lagos, Akintola in Ibadan, and Bello in Kaduna, as well as some senior northern officers. The coup leaders pledged to establish a strong and efficient government committed to a progressive program and eventually to new elections. They vowed to stop the post-electoral violence and stamp out corruption that they said was rife in the civilian administration. General Johnson T. Aguiyi-Ironsi, the most senior military officer, and incidentally an easterner, who stepped in to restore order, became the head of state.
May 29, 1966: Massive rioting started in the major towns of Northern Nigeria and attacked the Igbos and other easterners to avenge the death of many senior northerners in the coup.
July 29, 1966: A group of Northern officers and men stormed the Western Region's governor's residence in Ibadan where General Aguiyi Ironsi was staying with his host, Lt. Col Adekunle Fajuyi. Both the head of state and governor are killed.
August 1, 1966: Lt. Col Yakubu Gowon a fairly junior officer from the north became the new head of state.
January 4, 1967: Gowon moved to split the existing 4 regions of Nigeria into 12 states. However, the military governor of the Eastern Region (Colonel Chukwuemeka Odumegwu Ojukwu) refused to accept the division of the Eastern Region, and declared the Eastern Region an independent republic called Biafra.
This led to a civil war between Biafra and the remainder of Nigeria.
May 30, 1967: Lt Col Ojukwu, governor of the east, declared the Eastern region the Republic of Biafra.
In June 1967, Nigeria's military leaders travelled to Aburi in Ghana to find a solution to problems facing the country and to avert an imminent military clash between the north and the east.
July 6, 1967: First shots were fired heralding a 30-month war between the Federal government and the Republic of Biafra. The war officially started and continued until Biafra surrendered on January 15, 1970 and over 2 million people perished and another one million severally injured.
January 15, 1970: The civil war ended and reconstruction and rehabilitation begin.
April 2, 1971: Nigeria joined the Organization of Petroleum Exporting Countries (OPEC).
1974: General Gowon said he could not keep his earlier promise to return power to a democratically elected government in 1976. He announced an indefinite postponement of a programme of transition to civil rule.
October 1975: Gowon was overthrown in a coup, on the anniversary of his ninth year in office. Brigadier (later General) Murtala Mohammed, the new head of state promised a 1979 restoration of democracy.
1976: The federal government adhering to the recommendations of a panel earlier set up to advice it approves the creation of a new Federal Capital Territory, Abuja, away from Lagos. In 1976, Nigeria was further broken down into 19 states, and plans to move the capital to Abuja were in the works.
February 13, 1976: Murtala Mohammed was killed in vehicular traffic on his way to work.
February 14, 1976: General Murtala Mohammed is succeeded by General Olusegun Obasanjo who pledged to pursue his predecessor's transition programme.
1979: Nigeria approved a new constitution.
October 1, 1979: General Obasanjo handed over to Alhaji Shehu Shagari as first elected executive President and the first politician to govern Nigeria since 1966. Five parties had competed for the presidency, and Shagari of the National Party of Nigeria (NPN) was declared the winner. The other parties were: Unity Party of Nigeria (UPN), National People's Party (UPN), Great Nigeria People's Party (GNPP), and People's Redemption Party (PRP)
1983: The conduct of the general elections was criticized by opposing parties and the media. Violent erupted in some parts of the west.
September 1983: Alhaji Shehu Shagari was re-elected president of Nigeria in August-September 1983.
December 31, 1983: Following a coup d'état, the military returned to power. Major-General Muhammad Buhari was named head of state.
August 27, 1985: Buhari was overthrown in a palace coup. The army chief, General Ibrahim Babangida took over power.
1986: The seat of government was officially moved from Lagos to Abuja
1987: 2 more states were created.
1991: 9 more states were created, making it 30 states at the time. Also in 1991, Abuja was formed as a new (more central) section of the country, and the capital of Nigeria was officially moved from Lagos to Abuja.
June 12, 1993 after several postponements by the military administration, presidential elections were held. Businessman and newspaper mogul Moshood Abiola of the SDP took unexpected lead in early returns.
June 23, 1993: Babangida on national television offered his reasons for annulling the results of the Presidential election. At least 100 people were killed in riots in the southwest, Abiola's home area.
August 26, 1993: Under severe opposition and pressure, Babangida resigned as military president and appointed an interim government headed by Chief Ernest A. Shonekan.
In 1993, over 300,000 Ogoni marched peacefully to demand a share in oil revenues. They had formed an organization called MOSOP (Movement for the Survival of Ogoni People). The group was led by Ken Saro-Wiwa.
November 17, 1993: General Sani Abacha, defence minister in the interim government and most senior officer, seized power from Shonekan, abolishes the constitution. Also in November of 1993, the military government led by Abacha began terrorizing Ogoniland with arrests, rapes, executions, burnings and lootings.
May 1994: Saro-Wiwa was abducted from his home and jailed along with other MOSOP leaders and charged with the murder of four Ogoni leaders.
1994: Abiola, who had escaped abroad after the annulment, returned and proclaimed himself president. He was arrested and charged with treason.
July 1995: Former head of state, Obasanjo was sentenced to 25 years in prison by a secret military tribunal for alleged participation in an attempt (widely believed to have been fictional) to overthrow the government.
October 31, 1995, the military government tried Ken Saro Wiwa and other 8 people, and found them guilty of the murder of the 4 Ogoni people. The sentence immediately drew national and international outcry
November 10, 1991: Saro-Wiwa and the 8 others were executed anyway. Their execution resulted in more international outcry, a lot of which Nigeria was almost immediately suspended from the Commonwealth.
May 1996: Nnamdi Azikiwe, Nigeria's first president, died. Nigerians mourned the great Zik of Africa.
June 8, 1998: General Abacha died suddenly and mysteriously. The official cause of
death: heart attack. Nigerians swarmed the streets rejoicing.
June 9, 1998: Gen. Abdulsalaam Abubakar was named Nigeria's eighth military ruler. He promised to restore civilian rule promptly. Abubakar took his place as the interim president
July 1998: A month after General Abacha's death the United Nations General-Secretary Kofi Annan arrived in Nigeria to conclude deals for the release of Chief Abiola.
July 7, 1998: Chief Abiola died in detention of a heart disease, a week after Annan's visit, before he could be released in a general amnesty for political prisoners. Rioting in Lagos led to over 100 deaths.
July 20, 1998: Abubakar promised to relinquish power on May 29, 1999.
February 15, 1999: Former military ruler Obasanjo won the presidential nomination of the Peoples Democratic Party (PDP).
May 1999: A new Constitution was adopted. It was based on the 1979 Constitution.
May 29, 1999: Former Military Head of State, Olusegun Obasanjo, was sworn in as Nigeria's First democratically elected civilian President in the 4th republic.
May 2003: President Olusegun Obasanjo was re-elected in an election that was heavily rigged. General Muhammad Buhari who ran under ANPP challenged the election result and took President Obasanjo and his party PDP to court.
2003-2007: During President Obasanjo's second term, corruption of government officials was the order of the day. 31 out 36 governors in his administration were charged with money laundering and impropriety by EFCC. Former Governor of Bayelsa State, Diepreye Alamieyeseigha was arrested in London, England. He escaped from his house arrest dressed like a woman to deceive the British authorities. Corruption and impunity reached all time high.
May 2007: Umaru Musa Yar'Adua won the 2007 elections, which was deemed the worst rigged elections in the history of Nigeria. He was sworn as Nigeria's second democratically elected civilian President in the 4th republic.
November 2009: Umaru Musa Yar'Adua was flown to King Faisal Specialist Hospital and Research Centre in Jeddah, Saudi Arabia, for acute pericarditis illness – a debilitating auto–immune disease, known as Churg Strauss Syndrome, where he stayed for 3 months. And First Lady, Hajia Turai Yar'Adua, and company of present's men lied to the nation about the president's sickness.
February 24, 2010: Umaru Musa Yar'Adua was smuggled back to Nigeria on Wednesday
February 24thmorning under cover of darkness, a move described by a diplomatic source as a desperate gamble by his wife and her cabal to hold on to power.
March 2010: Vice President Goodluck Jonathan, a 52-year-old biologist from Bayelsa
State in Niger Delta became acting president.
May 5, 2010: President Muar Musa Yar'Adua dies.
May 7, 2010: Acting President Goodluck Jonathan was sworn third president in the 4th republic and the 13th head of the Federal Republic of Nigeria.
(Compiled from Online Nigeria, Motherland Nigeria, and other sources – with emphasis added).
Vices that must be confronted in Nigeria:
1. Bribery and Corruption among politicians, businesses, and the Nigerian people
2. Injustice and lawlessness in the Federal Government
3. Election (rigging, violence, thuggery, godfatherism and political assassinations).
4. Religious extremism, violence and religious bigotry
5. The scourge of kidnapping and armed robbery in Southeast
6. Bad, poor and corrupt leadership
7. Ethnic and tribal hatred– eradicate ethnicity and tribalism
8. Lack of Core-values system and Patriotism
9. Niger Delta militancy
10. 419, drug peddlers and child trafficking
11. False prophets, murderers and ungodly leaders
12. Traitors and betrayals - enslaved colonial mindsets and thought patterns
13. Lack of honor and integrity
Some of the basic things that the Nigerian people want:
1. Peace, progress and unity of Nigeria
2. Crime and security of Life
3. Constitutional amendment
4. Religious tolerance
5. Youth empowerment and job creation
6. Adequate health-care and medical facilities
7. Power supply and sufficiency - may be wireless electricity will solve this problem one these days
8. Clean water
9. Good road
10. Justice , equity and fairness
11. Accountability and responsibility
12. National reconciliation
13. Moral , social and ethical society
14. Clean up the environment – especially the Niger Delta.
Twelve things that must be done to restore Nigeria:
1. Restore the honor and dignity of the family institution.
2. Restore the power and glory of religious institutions.
3. Restore the responsibility of civil and governmental institutions.
4. Restore the vision of governance, transparent and compassionate leadership.
5. Pursue and restore peace, security and stability through genuine repentance, forgiveness and reconciliation.
6. Restore the beauty and strength of our diversity, cultural, ethnic, and tribal differences through a national core value system.
7. Restore tolerance of our multi religious, spiritual, and moral difference.
8. Restore and empower all Nigerians no matter their ethnic, tribal or religious beliefs who have the integrity, character, and capacity for visionary leadership.
9. Restore equitable and fair allocation of the nations natural and human resources revenue.
10. Restore social, economic and healthcare system of our nation through investment and development of basic infrastructure.
11. Restore freedom and empower Nigerians to be patriotic citizens.
12. Restore the character and credibility of those elected to serve through non-governmental leadership and accountability institutions.
Seven undeniable ingredients we must look for in our leaders:
1. Call to lead with approval - commissioning
2. Character
3. Compassion
4. Courage
5. Change
6. Charisma – ability to listen to the people
7. Commitment – to the people
FINAL WORDS
I strongly believe that lack of authentic, wise, moral and visionary leadership is the primary cause for poverty and the travails of our nation. Nigeria does not lack men and women with natural abilities to lead; what is lacking is the failure to lead from godly perspective. Most of the leaders who made impact in our society have been those who led wisely, courageously and compassionately.
Restoring Nigerian image and the reality of a new Nigerian can only come through energizing vision and dedicated act of wisdom, prayer and courageous leadership. For Nigeria to restore her dignity and glory among comity of nations, it must change its system thinking, discoverer and energize her purpose. Nigerians must reject dubious, corrupt, greedy and ruthless leaders with dubious personal and professional life. We must hold them accountable, verify and validate their personal, professional and public life before elevating them to public service.
We need Nigerians who epitomize the true essence of leadership. Those who are wiling to sacrifice their life for the betterment of those they led. Remarkable, genuine, true, pure, moral, courageous, supernatural would not enough words to encapsulate such people. We need people who are willing to serve Nigerians in order to make it a better nation. This is my long life call and cry for Nigeria – a call and a cry for god-fearing and compassionate leaders.
Seeking to be a leader is an honorable ambition and a noble task. "If any sets his heart on being an overseer (leader), he desires a noble task (1Timothy 3:1)."However, it requires wisdom, character, integrity, prayer, perseverance, passion, shared vision and strategy in order to lead others. Leadership is a divine and a sacred duty and our society is desperately in need for courageous and strong leaders. Leadership is hard work that requires divine strength, godly wisdom and great courage that can only be given by God. Leading involves great sacrifice and selfless service to the people. Jesus Christ, the greatest leader of all time made this powerful statement, "whoever wants to become great leader among must be your servant, and whoever wants to be first (leader) must be your servant just as the Son of Man did not come to be served, but to give his life as a ransom" (Matthew 20:26-28). Jesus profoundly made it clear that if one desires to serve in any position of authority and power that one must be willing to serve, be a slave and ready to die. This is what genuine, pure and godly leadership is all about.
The situation in Nigeria demands for leadership with integrity and character and divinely called and appointed by God to deliver its people from the current satanic and demonic leadership oppression all over the continent. To achieve this goal, Nigerians must work together as one people of faith. We must be a people who understand the issues and how to build godly and strong value system and develop a national passion and patriotism that will inspire all of us to action. By so doing, we will salvage our generation which is being marginalized and wasted and then motivate every Nigerian – young and old to embrace good change, to live their fullest potential, and thereby create and enhance credible future leadership reservoir.
Our true restoration must come from a genuine relationship with God and love for Him and for one another. We must understand that God's mercy, love and compassion always precede His justice. There can be no healing without justice and justice requires punishment. Even though not all of us are responsible, yet all of us are guilty.
!!!!!Happy Golden Jubilee!!!!!
Disclaimer:

"The views/contents expressed in this article are the sole responsibility of the author(s) and do not necessarily reflect those of The Nigerian Voice. The Nigerian Voice will not be responsible or liable for any inaccurate or incorrect statements contained in this article."
Articles by thewillnigeria.com