RECAPITALIZATION: UBA TO RAISE N35BN THROUGH BOND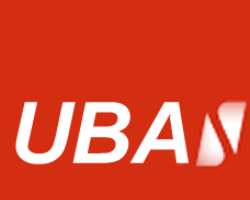 United Bank for Africa Plc (UBA), said on Tuesday it would issue N35 billion naira ($264 million) of a 7-year bond as the initial part of a N400 billion naira debt and N100 billion naira equity capital raising programme planned by the institution.
The initiative is coming on the heels of a similar effort by the Federal Government to sell an estimated $500million sovereign bond to finance the 2010 budget deficit and meeting other infrastructural commitments by government.
At an investment conference held in Lagos by a securities and investment company, the bank which changed management recently said modalities for the capital raising exercise are being fine-tuned and would soon be unfolded before the global business community.
Though specific details relating the bond were not given, Group financial Controller of the bank, Mr Ugochukwu Nwaghodoh said in Lagos that the bond would be raised through book-building and would carry a coupon of 11-13 percent.
He disclosed that the objective of the proposed offer was to recapitalize the bank's African subsidiaries and establish a vast channel network within the continent and beyond.
The bank which said it is already into mobile banking, believes the successful marketing of the proposed bond would enable it expand all components of its services to global standards.
The bond is expected to hit the market as soon as regulatory formalities are being firmed up by management.
Only recently the bank announced it was working on plans to open offices in Brazil, India, Tunisia, and South Africa in a move designed to expand its frontiers across the globe and attract fresh investment into the African market.
Chief Executive of UBA Plc in Senegal, Mr Jean Luc Konan who dropped the hint said the move was part of organic plan of the organization to draw global investment resources from other parts of the world into Africa.
He hinted that the bank was open to acquiring other struggling brands in the West African nation as it aims to be among the country's top five banks.
'An acquisition would help us have critical mass very quickly.' Konan said.
With a full fledged subsidiary in the United Kingdom, UBA is one of the few Nigerian banks that currently maintain significant presence in parts of African continent even as management is still working on plans to penetrate Asia and Brazil.