WHY ASIAN TIGERS DOMINATE IT MARKET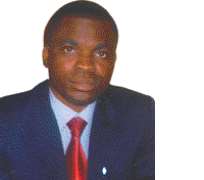 Olaide
Deputy General Manager, IT World Ltd, Ikeja, Mr. Joshua Babalola, has said that the influx of substandard goods into the country was because relevant agencies are not on their toes. Babalola, an alumnus of Ambrose Alli University in Edo State and former staff of Riano Nigeria Ltd, a telecommunications company, told Daily Sun that Asian tigers are dominating the Nigerian market because of accessibility to cheap labour and finance. Excerpts:
Asian tigers
The Asian Tigers dominating the IT market, and generally the influence of China product in the country, I think what I can say is responsible for that is basically their accessibility to cheap labour, and finance. The labour cost of producing whatever product or equipment in China is very low. I also understood that Britain and America have moved most of their factories to China because of the access to cheap labour. That has drastically reduced their cost of production. Hence, they are able to roll out products massively whatever product in IT, electronics and other numerous products.
More of sub-standard product
Some countries believe Nigeria is a dump site. It is our government that has more to do on that, especially the Standard organisation of Nigeria (SON); they need to do more in censoring, examining products and goods that are coming into the country. Customs and relevant authorities that mounts our borders should check those products as they are coming in and if they are sub standard they should not allow it into the country. Government should also have to sign an agreement with the government of China or whichever country those substandard products are coming from. They must have studied the level of poverty in the country and see that people could only afford cheap products. In this market, if you study it very well, you will find out that there are more inferior products than original ones because it is affordable. If you pick a China phone and compare it with the original phone, you will find out that the features of the China phone is possibly better.
IT World
It is a medium sized company that had been in existence for about 11 years now. It is a growing company and we major in information communication and telecommunication (ICT) equipments and products, both hardware and software. It is an emerging market, it is a market that is changing with time. That is why, we also are changing with the times and tides of the dictates of the market. So we major in the distribution and marketing of ICT products generally. We started with computer hardware and software, as time revolves we moved into digital cameras and accessories. We are major distributors to Hi-touch Incorporated in Taiwan. We also deal with points of sales equipments; we deal in musical instruments especially for those setting up musical studios and then security and surveillance equipments, and we also deal in frames.
The frame business is a new strategy; we are trying to look for a product that complements what we are doing at the moment. Like the high time section of our business which deals in digital, photographic equipment and accessories, the frame section is set out to complement what is being done in that particular section so that IT World would have what is called a one stop shop for photographs. Very soon we will start to market Albums and other things associated with photography.
Impact of IT World
By the time I was to join IT World, I had the understanding that IT World was and is still the market leader in ICT in the country. IT World has got quite prominent presence in the market. In fact somebody told me at a point that if you are looking for anything in the market and you can find it, if you get to IT World, you will get it there.
Growth in Computer Village
As I said earlier, the market is a very volatile one and it is growing daily. Owing to the growing technology and the awareness by the people on the importance and relevance of ICT, increase in knowledge is causing the growth of the market. ICT is the business drive in recent time, majority of the industry and people now are getting computer literate. They are moving from era of analog to digital world and people are moving with it. Easy access to information and retriever of information is what is making the market to grow.
Multiple taxations
In Nigeria generally and especially in Lagos State, we have a big problem with regards to multiple taxations. Every business and individual is affected with this issue. I hope that the Government will sit down and look into it. Like the other day that tomato sellers went on strike because of the way the area boys are ripping them off in the name of multiple taxation, there was a time the boys were asking of Mobile Television Fee, all these things are making life difficult for individuals and organisations. When the government is lagging behind in the provision of infrastructures that on its own is mounting the cost of operations of businesses. And to that extent, so many businesses are dying.
Importation
That is another phenomena problem in the country. The lack of easy access to funds is a major barrier in importation of goods. When you have the access to fund for you to get it is also a major problem. When you are able to secure the funds to bear the goods, for you to clear them at the Port is another issue. I just hope Government will look into it. There was a time they were talking of Port congestion, when the containers arrive, for you to clear them becomes a problem and before you know it will go into demurrage and that is a daily charge. It actually increases your cost of sales and cost of production in the long run. The bottlenecks at our port are another major issue.
Impact of global Economic meltdown
The impact of the global economic meltdown affected every business. We have not fully recovered from it. We are very certain that the performance at this time of last year is not the same as it is now because of the general global problem.
Lull in business
The lull in business, as I said is the financial crisis that occurred especially in Nigeria. The spending power of the people has tactically reduced. But we thank God the market is picking up again especially as we are getting to the end of the year.
Plans
At the moment, we are putting on our thinking cap and researching into products that would make life easier for our esteem customers. Based on the needs of the people, we are researching into products that would be of immense benefits to our customers especially on biometrics, it is in existence already but we need to make it dominance in the market. And we would work more on security devices for both individuals and government bodies and we are also bringing in a lot of photo albums.