Nigeria Has Something To Celebrate At 50– Jang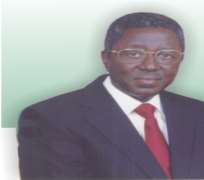 JOS, Sept 26, (THEWILL) - Plateau State Governor, Jonah David Jang says he does not share in the belief that there is nothing to celebrate in the 50 years of Nigeria's nationhood. Jang made the observation in a message at a service to mark the 50th anniversary celebration which held at St. Monica Catholic Church, Rantya-Gyel, Jos, Plateau State.
"Nigeria has achieved a lot and the pessimists should not make it seem that there is nothing to cheer about.
"The country has developed in all ramifications from 1960 to date and with commitment and dedication, the nation will progress," he said.
Jang said God had allowed certain things to happen in our march from our independence for a purpose and appealed to all to imbibe patriotism for more development. He used the occasion to also commend all those who had governed Nigeria in the past and called on Nigerians to support those currently at the helm of affairs.
The Governor also said Plateau had developed through the years and called on the citizenry to contribute their quota in the state and nation building. He disclosed that the PDP in the state would strengthen its internal democracy machinery for credible elections in 2011 and implored other political parties to do same.
Jang commended the efforts of those who have contributed in the development of the nation in the last 50 years adding that a fresh approach "will take us to a new level."
Earlier the Catholic Archbishop of Jos, Rev. Ignatius Kaigama said, "those things God blessed individuals with are meant to be shared with the less privileged" and called on leaders to use their position to make living more comfortable for Nigerians.