Nigerian football has "switched the price tags"... giving value to value-less while undervaluing the truly important.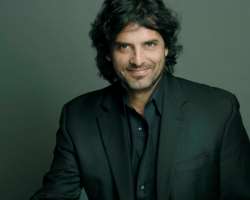 Allnigeriasoccer caught up with the Argentine coach of Sunshine Stars (NPL),
Rodolfo Zapata who has indicated to coach Nigeria National Team. Regarding his
activities in Nigeria, Zapata said:
Rolo Zapata: I am not a simple football coach. I did not come here to lose. I
am training people to be successful in football and in their life.
Fortunately, in Sunshine Stars FC I have in my coaching staff people like Mike
Idoko as General Manager, and Olubunmi "Bunmi" Balogun as my assistant coach.
They have the same idea in mind: to be consistently good as possible. Then my
job was merely to keep everyone focused on that goal and not to look at quick
fix ideas or succumb to the pressure to change. We knew we had a good plan that
would stand the test of time if we persevered.
Are you ready to accept the challenge to be Head Coach of the Super Eagles?
Rolo Zapata: Positive. I think it is finally time to change a lot of things.
Nigeria needs players passionate and hungry for success. We need to use past
mistakes as learning tools.
NFF must renew their ideas or improve on chosen projects or programs, so as to
improve the football in this country. My goal is to teach the new Super Eagles
an elusive trick: how to win important games and how to win in international
competitions. Nigerian football is not as developed as it should be.
I have the ability to look ahead and to accurately predict what is likely to
happen in the future based on what is happening in the present. The first step
is to have clear objectives and unity of purpose to create a winner
organization.
My objective is to build a winning organization means creating a culture that
will live through succeeding generations. It means building with a long-term
perspective.
How do you intend to achieve your goals if you are appointed as the coach of the
Nigeria National Team?
Rolo Zapata:Nigerian football has "switched the price tags"... giving value to
value-less while undervaluing the truly important. Nigeria needs to prepare two
different paths to success, short term and long term, and learn how to balance
them. To do that, the Super Eagles needs to set high standards for the National
Team, and then start to chase them. These goals should be specific, difficult
and challenging… but realistic.
Regarding tactical aspect, I have a winning mentality. Napoleon said, "No
great battles are ever won on the defensive". I agree, your team cannot win by
playing it "safe". To succeed in any competitive battlefield, you must seize
the initiative. You must always be attacking, moving forward, continually
innovating in new and better ways.
Sometimes those goals require risk… not like the Super Eagles showed in South
Africa 2010.