"CHAI! WE SAW HELL! ----- KC PRESH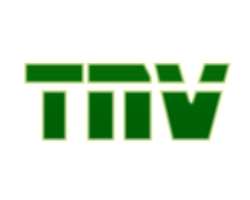 They do not look alike in any way. They do not even come from the same state, least of all being of the same parentage. One is tall; the other is short. But you can hardly see one away from the other.
They are like two peas in a pod, closer than sesame twins. They are called KC Presh, the award-winning and fast-rising musical group.
Five years ago, Kingsley Chinweike and Precious were young men struggling to survive in the ghetto of Ajegunle, a suburb in Lagos. Today, the guys have become a sensation.
They grew up in the slum city, where they met and became friends. They soon found out that they had one thing in common – music. And that has cemented their friendship the more.
KC recalled, "Presh was a choir master, I was a member of the choir. We started from the church, and since then we have been together."
Five years ago, when the first edition of Star Quest, a musical talent hunt reality show organised by Nigerian Breweries came on board, the duo entered for the competition and came out tops. Since they won, KC Presh have been making waves. They came out with their first two albums which were instant hits. As if those weren't enough, they are out with another album, No Time.
Speaking to Spectacles recently concerning their road to fame, the guys explained that stardom has not been an easy load to carry.
"It has not been easy. To make a name may seem easy, but to keep the name is the most difficult aspect. It is a thing of joy that we are matured in the industry. We know what people want and that is what we are giving them, we are still going to maintain our name," said KC.
Star Quest gave them the platform to shine, but Presh believes that providence played the greater part in it.
"Our becoming popular is the Lord's doing. At every point in time, God provides a way forward for us. The Star Quest platform came at the nick of time and God said it was now time for us to come to the front." And quickly, KC added, "They (Nigerian Breweries) gave us a platform to ride on. I know they are proud of us and they will still be proud of us."
It is the norm for a group to break up after a while. But KC Presh, having been together for eight years, believes that nothing can come between them.
Greater men have fallen because of daughters of Eve; but KC Presh boasts that they are not in that category.
"That woman has not been born. No woman can come between us. In fact, angels cannot even come between us let alone a woman. It can never happen," Presh said.
Now that they have stepped up, KC Presh said they could never use their fame to take advantage of women.
"In fact, women are even annoyed with us. They are not happy that we are not taking advantage of them. As for me, I am looking for a wife. She can be white, blue or black; it does not matter. What matters most is that her mother should have nurtured her very well," Presh said.
Yes, they both look like they stepped out of a GQ magazine, but KC Presh can never forget their ghetto experience in a hurry.
"Chai! We saw hell! It got to a point that our landlord ejected us because we could not pay the rent. I was only wearing boxer shorts, and the man told us that we should leave his house immediately," KC recounted.
Now, the musicians are proud owners of 'machines', driving state-of-the-art cars and living in a choice area of Lagos.
"Whenever that landlord sees us now, he gets amazed," he added.
Even as they have 'arrived', KC Presh have a vision, and they believe that their vision will take them to greater height.
"We will remain focused. Five years from now, we want to stay behind and produce up-and-coming musicians. We will help those that do not have the funds. We intend to help them achieve their dreams. We will be organising our own events and we will have our own events company. Moreover, we will be together."