PENCOM MAY SUE MEDIA HOUSES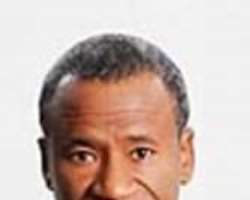 National Pension Commission (PenCom) has threatened to take media houses to court, for failing to comply with the National Pension Act. Director General of the commission, Mr Mohammad Ahmad, said recently that only 30 of the 60 major media houses have subscribed to the scheme.
According to him, the media, being the conscience of the society, should not be seen to violate this important aspect of the law. He is, however, seriously considering the reactionary effect of the measure, because the media is an important sector of the society.
The commission has also planned to meet with the media executives of each media house, on the need to subscribe to the Pension scheme.
What if all measures fail?
If they fail to subscribe, we would be compelled to publish their names. We will do this in such a way that there won't be any surprises. You won't claim that you have seen your name and nobody spoke to you. However, if there is any suggestion concerning the best way to handle the relationship, and nature of the media, we would do that because it is also a very serious issue concerning the media. The media is supposed to be the guardian of the conscience of our society. Therefore, we expect that no media house would want to get its name marred.
The challenge we have is that, as part of our compliance strategy, we go through various associations, whether they are employers' associations, or trade associations like Broadcasting Organisation of Nigeria (BON). We wrote to them and they obliged us and gave an address to their members. We wrote to the Newspaper Proprietors Association of Nigeria (NPAN). They said no, that if we want to do that, we should go to individual newspaper organizations, and that became extremely difficult for us.
I thought that I should share that with you. We believe that if you are compliant, then everybody will be compliant. If you are not compliant, then you don't even have the need as an employee to find out whether or not others are complying.
We have what we call an investment regulation, which clearly defines how pensioners will be invested. Pensioners are currently investing in federal government securities, money market instruments, corporate bonds, and other related instruments.
On banking consolidation, you have a lot of funds and one would have expected PENCOM to get involved in this
PENCOM doesn't have money. It is a supervisory and regulatory agency, and it is to make sure that operators in the pension industry manage and safeguard other peoples money.
The regulation allows for investment in equities. Today, the industry has not met the maximum requirements of 25 per cent, so I believe if shares are quoted on the Stock Exchange, whether they are for banks that have been taken over by the Central Bank, or not, it is the decision of the pension fund administrator to decide whether they will invest in such institutions or not.
We had a voluntary merger recently between two firms and we believe the bigger, the better, the stronger in terms of economies of scales, and also in terms of regulatory so that you can ensure that instead of having small place, you can have a bigger place that will come together. As of today, we have another four or so that are negotiating.
At the end of the day, if mergers are not concluded, and the likely players are likely to survive, obviously we will have a forced merger. However, we should realize that in the pension industry, unlike in the banking industry, pension fund administrators are basically asset managers in terms of risk. That may not be a concern whether you merge or not. But we are encouraging them to merge so that they can increase their market shares and remain as strong as possible.
In view of the fact that the commission invested a part of this fund…and with the crisis in the capital market, what have you to say that will assuage the pensioners?
I suppose that you are referring to the recent intervention by the Securities and Exchange Commission. That is a wonderful decision and we commend the Securities and Exchange Commission (SEC) for taking prompt decision in trying to address the issue because any industry that survives on confidence, prompt action by regulators is a top priority. What they did was identify that there were problems in the industry. They have addressed that issue and confidence is going to be restored.
We are happy about that, and it clearly indicates that we have a regulator that is capable of not only protecting investors' interests, but also ensuring that the confidence is sustained. As an industry, we want pension access to remain in the capital market because that is the only market where you have market discipline, transparency and liquidity and it becomes much easier to ensure that pension assets remains protected. So we believe that what the commission has done should be encouraged by every regulator, anytime such crisis ensues.
The allegation that the Nigerian Stock Exchange is broke, does it bother you?
If PENCOM is broke for instance, that does not affect the pension industry and whether a regulator is broke or not, that is not the issue. The issue is that you want strong corporate governance, you want an industry that will be led and regulated in a professional manner. We are not in a position as a commission to know whether the Nigerian stock market is broke or not. Of course, there were allegations in the press and I believe that it is the responsibility of the securities and exchange commission to confirm that, and they said they would do that.
Companies you planned to sue earlier
We have already filed the necessary documents and the legal action is being taken.
What happens to ones savings, assuming he decides to change his job?
You are bringing up a very interesting dimension, whereby you decide to open two retirement savings accounts. The whole essence of the retirement savings account is that it is one account that you will keep for life. If you are working for one company, and you moved to PENCOM, it is the same account. All you have to do is tell PENCOM that this is my new account and, therefore, you should transfer any contribution I have to my account.
Ordinarily, no employee should have more than one retirement savings account. However, we are aware that some employers insist that specific Pension Fund Administrator (PFA) must be patronized, and that is illegal. Being a new system, we are trying to encourage employers to understand the implication of that. By the time the transfer window is open, (and we are working constantly on that issue to ensure that before the end of the year, the transfer window will be open) all you need to do will be to merge the two accounts.
We will also be interested in knowing whether or not those problems exist because, as a commission, we can decide that all the accounts be merged, and you retain only one account. So, it is not the fault of the pension fund administrators.
Is there any action taken against any fund administrator that does not give information to its customers, because so many people complain that they are not informed or updated about how their accounts are managed
The regulation says that for every quarter, you are to have your retirement savings account. If you have access to the internet, for some of them you can assess your balance on a daily basis. We encourage employees to come forward, because this is the issue of service delivery. If you are not receiving the right service, write to us and we will take the necessary action. Pension fund administrators as institution investors are regarded by the pension investment regulation and clearly identifies the characteristics that are required.
We have been discussing with the bankers committee on this issue and we are coming up with some initiatives at the insistence of the governor of the central bank, and I believe that as soon as this is completed the details will be made known. Even today, we have about 30 per cent allowance which through the corporate bonds could be used to invest in infrastructure. Today, only two per cent of that 30 per cent has been invested in corporate bonds, so I believe that that is one opportunity.
Two, the federal government can decide to raise federal government bonds, and channel the proceeds into infrastructure. The investment regulation as it is today, you can decide to invest 100 per cent on your pension in federal government security. So, we still have some investment outlets which pension assets can be invested but we also are reviewing our investment regulations to perhaps create a special class of assets which we call infrastructure bonds which pension assets can be invested.