DELTA: Students dare political office seekers, alleges arms purchase as Udhaghan pick form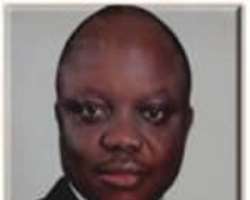 As the news filtered into Delta State that Governor Emmanuel Uduaghan has picked his nomination form in Abuja to contest the Delta governorship election in 2011, students in tertiary institutions in Delta state under the aegis of Delta State Students Alliance for
Change (DESSAC) has vowed to resist another attempt to foist an unpopular candidate on the people of the oil and gas rich state. Dr. Uduaghan who formally picked his form for the 2011 gubernatorial race from the PDP secretariat in Asaba on Monday, September 20, 2010 said the challenges ahead were enormous.
He made it clear that he has not anointed any aspirant in the state adding that credible election which should be acceptable to the international community starts from the wards. 'There is no way I can anoint anybody', he emphasized. On critics of his administration Dr. Uduaghan enjoined that in as much as criticisms were welcome, they should be constructive. The man on the street can see the streetlights, brand new commercial buses, improved beatification of the cities, network of road projects, the airport amongst others, he said. Barr. Peter Nwoboshi, embattled Delta state chairman of the Peoples Democratic Party (PDP), had also told newsmen at the party's secretariat in Asaba that Governor Uduaghan is fully set to contest the forthcoming governorship election in the state under the auspices of the PDP, adding that he (Uduaghan) would soon roll out the campaign drums.
But in a warning statement signed by Comrade Prince Okoro and Comrade James Ewere, coordinator and Secretary respectively, of Delta State Students Alliance for Change (DESSAC), and issued to huhuonline.com / reads: 'Consequently, we are calling that the youths should be given adequate representation in Delta state. We need young people with fresh ideas. We need youths in the state and federal houses of Assemblies.
We need people we can easily hold accountable when they do not represent our interest. As students and comrades, we will not hesitate to resist any candidate that will be imposed on us. 'In the past youths and students have been used as instruments of thugggery and election rigging, but this time, the youths and students have come out with one voice to say, we will no longer be used as instruments of destruction, but as agents for positive change. The positive change must begin now. 'We also call on all political parties in Delta state to practice internal democracies in the nomination of candidates that will be their flag bearers, as we shall not hesitate to mobilize against any form of imposition of candidates on the masses. We should view democracy as a mandate jointly owned by the people.
It should not be the prerogative of any single individual in power or outside the corridors of power. Any subtle, overt or covert attempt by any political leader to subvert the people's choice will attract resistance since we will not continue to allow a microscopic few to continue to live in luxury. 'We have mapped out strategies to organize sensitization rallies and symposiums for a change towards building a better Delta state and Nigeria '. The students, according to the statement stressed that they are determined to build a synergy with security agencies in the state to check the present upsurge in purchase of arms for students by some yet to be named politicians seeking for election and re-election in Delta state.
'Those politicians who have purchases arms to be brought into our universities and other higher institutions should also be ready to produce their children who are in schools abroad to come and use the guns as touts and thugs if they think that the only way to win elections is by use of arms and innocent Nigerian students', the statement said. Meanwhile, the Special Assistant to Delta state governor on Student Affairs , Michael Akpobire has called on the students to endeavour to be registered so that they too can fully exercise their franchise in the forthcoming elections, rather than wait upon politicians to use them as willing tools for selfish political gains. 'Power is not given, it is gotten. Let the youths lobby, canvass and struggle for it.
They should come out with intelligent proposals and galvanize their ideas', he said. Also in a reaction, the state chairman of the Nigeria Union of Journalists (NUJ), Delta state council , Comrade Osita Biose enjoined the students to be legitimate in their actions and not to allow hoodlums take over and spoil the genuineness of their plans to restore positive change in the polity. 'If we must go for social engineering, we must make sure our hands are clean'. Investigations have it that Governor Uduaghan has purchased fleet of vehicles worth millions of dollars for his campaign which date is yet to be made known, even as opposition within the ruling PDP has further divided the party following the emergence of over five gubernatorial aspirants within the party in the state.
 
Uduaghan threatens striking Doctors, others medical workers with sack Delta State Government has threatened to take drastic action against its striking medical staff in the 62 general and teaching hospitals in the state.
The first casualty may be several of the workers whose appointments are yet to be confirmed. Fielding questions from reporters in Asaba on Monday, the State Governor, Dr. Emmanuel Uduaghan said government had come to a point where it is ready to protect those who will resume work and take action against those who refused to heed to various appeals to call of the strike. Medical workers, including doctors have been on strike for the past two months over 100% salary increment which the federal government approved for its medical staff.
Gov. Uduaghan said that despite the 70% increment which the state government approved for them, they had refused to return to work, adding that apart from Federal Government, increment in the state was far more than any other states, stressing that government cannot go beyond the 70% reached with them. According to him, majority of the workers, including doctors and nurses were ready to go back to work but for the leadership of the union adding that if the 100% is approved, some doctors will receive as much as N800,000 per month.