''OGIDAN @ 50''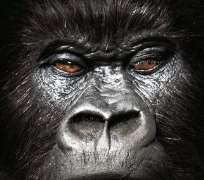 Waoh! It's like a dream
Just like yesterday
Like a new born baby
He came into existence
The labour was a serious struggle
Travails! Travails!
Laborious effort
During his delivery
But alas! He arrived
Ogidan was born
Born into d realm of struggle
Sphere of turbulence.

We all celebrated & jubilated
For Ogidan was born
Lullaby we sang for him
In his first phase of life
Nursing him with love & care
Education, Encouragement, &Support we gave him
Spiritually &physically we stood.
In the second phase of life
With enthusiasm & zeal we prayed for him
Hoping for better days
That when he grows up
We shall reap in joy & pleasure; comfort & doxology
What we'd sown in tears & agonies; grief & sorrows.
But lo! Ogidan has failed us
Ogidan has disappointed us
He has refused to repay us
For all d good parts we'd taken
In the labours & struggles
Long suffering &... Oh!
We kept watch o'er u from day one
Now u're 50 years old
You've refused to grow wise
Oh! Ogidan; Ogidan! `

Though you're physically grown up
But yet u lack the attributes of an adult
U only grow big & bigger
But you've got nothing to show for it
Ur younger ones look up to u as their big bro
But all u do is to let them down
And yet you're not ashamed of yourself
They call you giant – giant 4 nothing!
U don't believe in you own abilities
And this has made you a laughing stock
Among your contemporaries
Ordinary food, clothing & shelter
U can't provide 4 yourself; poor you oh Ogidan d great!
You've got all it takes to be rich
Yet you're living from hand to mouth
Struggling like an elephant & eating like an ant
Oh what a pity!

Ogidan, wake up! O wake up!
Enough of your sleep; face the challenges
Take up your responsibilities
Stand up and live up to your name
A living fowl can still eat corn
Claim your birthright for Ur glory to be restored
Cos it's high time Ur sun rose 2 set no more
O mighty Ogidan achieve your goals & actualise your dreams
Put smiles on our beautiful & ugly faces
And they all will join us 2 shout
We hail thee Ogidan the great
You've made us proud @ last
Hmm… Ogidan; Ogidan the great
Ogidan @ 50.



St. Paul Peters. (Oba Adedoyin)
Sept 2010.
Disclaimer:

"The views/contents expressed in this article are the sole responsibility of

St Paul Peter (Oba Adedoyin)

and do not necessarily reflect those of The Nigerian Voice. The Nigerian Voice will not be responsible or liable for any inaccurate or incorrect statements contained in this article."