I WILL SPEARHEAD THE CHANGE IN BORNO – AMBASSADOR SAIDU PINDAR, PDP GUBERNATORIAL ASPIRANT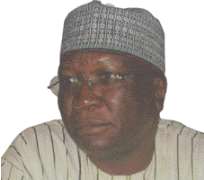 Your supporters address you as His Excellency, why is that so?
It is not that the title was given to be as a chieftaincy, I earned it having worked for my country for over 32 years.
Your party has repeatedly suffered defeat in Borno in the past three elections, what gives you the impression you can be successful in 2011?
We won't give up. Just because we have not been able to form a government doesn't mean that we can never form a government. We will one day form the government and I think 2011 is that appointed time.
Do you think the PDP has the strength to dislodge the ANPP in 2011?
Give me one reason why we can't dislodge ANPP in 2011? The people are tired of the ANPP especially, the ANPP under Ali Sheriff. This state has had over N300 billion and there is nothing tangible on the ground to show for it.
Some local governments earn as much as N45 million from the federation account every month and there is not even a single project of N5million on the ground to show that they are collecting money every month. Many of them have no road.
In Kalazalge local governments where General Mohammed Shuwa hails from, that local government earns up to N45 million every month, they are cut off during rainy season and they had to relocate the local government to another local government during the rains. Yet, Ali Sheriff has been in power for the last seven years.
You spoke like a man having Borno in your heart and it seems you are abreast of happenings in the local governments; how will you rate the government of Ali Modu Sheriff in the last seven years?
I will rate him zero. What has he done except build houses on the highway so that people can see it? He refused to pay teachers and those ones went on strike.
The only polytechnic we have in this state that has been in existence since the 1970s is at the point of extinction because he refused to pay the negotiated remuneration with the organized labour. The polytechnic is about to lose accreditation with the NBTE because he did not appreciate education.
Go to the state secretariat, they do nothing because nothing is going on. I went to a local government and I was told that they have not seen the council chairman for six months.
During that period that you are talking about what was your party doing?
We can only shout, we are in the opposition and he won't even listen to us.
Could it be true that the ANPP is getting away with these because all those who are supposed to talk in PDP are away in Abuja? They call you people Abuja politicians.
I am an Abuja politician. I live in Abuja. We have to go out of the state to look for empowerment for our people. We are of the PDP and the Federal Government is PDP, where else do you expect us to go? This is a government that does nothing for anyone that is not of the ANPP. The major contractor in this state is Ali Sheriff, his father and his family. There is no single contractor that was empowered by this government for the last seven years.
Ali Sheriff too is not a resident governor, he spends half of his time either in Dubai or China. Every month he crosses the border into Niger Republic and charters a flight, off he goes. Go to the border at the end of the month and you will witness him leave the state.
Are you alleging he is an offshore governor?
He is an offshore governor. He stays abroad and only comes in when the federation account is shared and he goes again.
Why do you have so many factions in Borno PDP?
We don't have factions, we only have differences. There is no party that does not have problem. Ali Sheriff's ANPP have a lot of problems too, we in PDP disagree and sort it out, but the people in Ali Sheriff's ANPP disagree but dare not tell him. Yes, we in PDP have differences but we talk it over and settle it, that is democracy.
Are you sure you will get the ticket?
I will get it.
There are several people interested in the ticket too
Bring them all
Do you think PDP will make an impact?
If I have the ticket, I will shock everybody. The people of Borno are ready for a change and they won't look at your party. The way Ali Sheriff has ruled for this past seven years has made the people of Borno to be ready for even an Ojukwu, so far he will do the job. Everybody is tired. The Kanuris are tired and they are saying they want good water, good roads and quality education for their children.